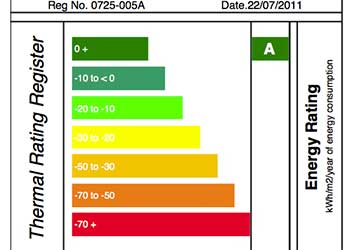 In the 21st century, protecting the environment is a major priority. Recycling has a huge impact on all our lives. From household packaging to large-scale industrial products, recycling helps to reduce our carbon footprint and protect the planet for future generations. When manufacturing the Rose Collection uPVC sash windows, we use sustainable products and where possible, recycle left over uPVC.
The Rose Collection uPVC sash windows are fabricated using high quality Rehau profiles. Rehau are a world leader for producing polymer-based products. They place great emphasis on producing sustainable PVC products which use as much recycled PVC as possible. All Rehau window profiles feature a PVC core made entirely from recycled plastic. Only the outer skin is virgin PVC to ensure that the appearance is not negatively affected.
A fully sustainable and recyclable material
Despite much negative press coverage around throwaway plastic packaging, when used responsibly PVC is actually a very environmentally friendly material. It is safe to fabricate, reliable and durable, and a cost-effective building material. It performs extremely well in life-cycle assessment tests where its recyclability is measured. 80% of all Rehau PVC off-cuts are recycled and used for a range of building applications.
Stringent industry regulations demand increasingly strict standards from PVC window fabricators. At the Roseview Windows factory, we follow rigorous procedures to ensure that waste is limited, and recycling is carried out whenever possible. By partnering with Rehau, we are confident that all our windows are as environmentally friendly as possible.
The Rose Collection – promoting environmental awareness
Sometimes timber windows need replacing. The sensible option is uPVC sash windows from the Rose Collection. Using sustainably sourced uPVC and streamlined environmentally friendly processes, we can help to protect the environment by creating a durable and thermally efficient product.
Post-installation, the Rose Collection uPVC sash windows will help you to create a more thermally efficient home. By boosting your window's insulating performance your home will better retain its heat, helping to reduce your energy bills thus lowering your carbon footprint. When you want to bring your home into the 21st century and promote environmental protection, choose the Rose Collection.
Further reading
Rehau 6 Stages of Recycing
Eurocell Closed Loop Recycling
Eurocell Sustainable PVC-U Recycling: The 9-step Process