Pushing boundaries
We've always been fully dedicated to manufacturing the very best sliding sash windows. We've never shied away from a challenge or been afraid to take a leap of faith. Never settling for standard, we improve and innovate to push the boundaries of sliding sash window design.
In 1985 we were the first company in the UK (and the world) to specialise in timber-alternative sash windows. There's no substitute for experience, and in our 40-plus years there's not much we haven't seen or done when it comes to sash windows.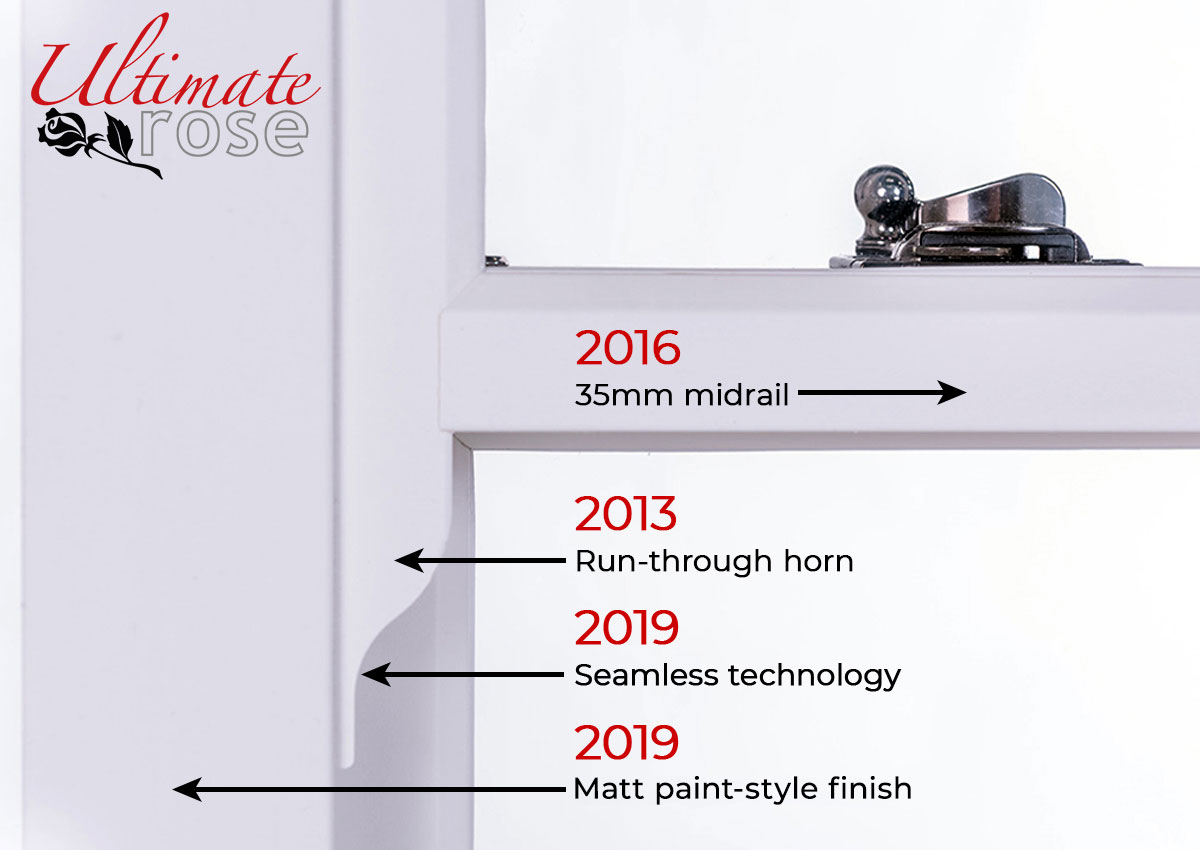 Around a decade ago we felt that uPVC sash windows needed run through horns, but were met with a negative reception. So we developed and made them ourselves. Fast forward a decade and everyone has followed suit, although our head start means that ours comfortably outperform the competition. Where we lead, others follow.
History repeated itself with mechanical joints a few years later. To take timber-alternative sash windows to the next level of authenticity we knew that the corners needed attention – original timber sash windows were never mitred. So we developed an innovative system that allowed us to fully replicate timber joinery methods, but using multi-chambered modern uPVC profiles. The result is true authenticity; horizontal and vertical butt joints, lined up the correct way (horizontal on the frame, vertical on the sash), exactly like those you'd see on an original timber sash window. And through our own testing we've found that our end-capped true mechanical joints are even stronger than standard welded versions. Performance and authenticity wrapped into one. Once again, others have tried to follow – some with mechanical joints or their own, others with fake mechanical welds.
As for the next set of developments? You can be sure that you'll see them here first.