The benefits of double glazing
As a result of this, your double glazed windows will significantly improve your homes' energy efficiency and could even save you money on your heating bills. Another direct result of this is an improved carbon footprint, something which has become more imperative with each passing year.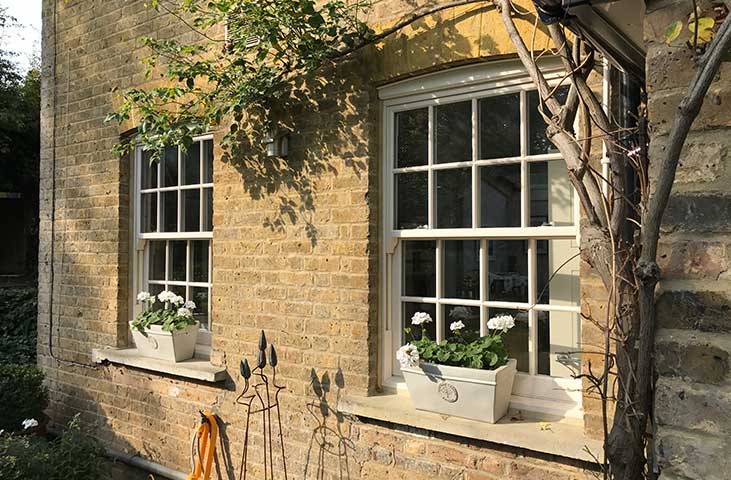 Double glazing helps contribute to the overall Window Energy Rating, or WER, that a profile achieves. G is the lowest and A++ provides the highest levels of thermal performance. Charisma Rose, Ultimate Rose and Heritage Rose sash windows can be designed with double glazing that achieves energy ratings of C, B or A.
Choosing double glazed sliding sash windows is a much more modern alternative than older timber windows with single glazing or secondary glazing. With the Rose Collection, you're able to make the switch to double glazed, energy efficient windows while maintaining your home's period charm. You aren't making a compromise.