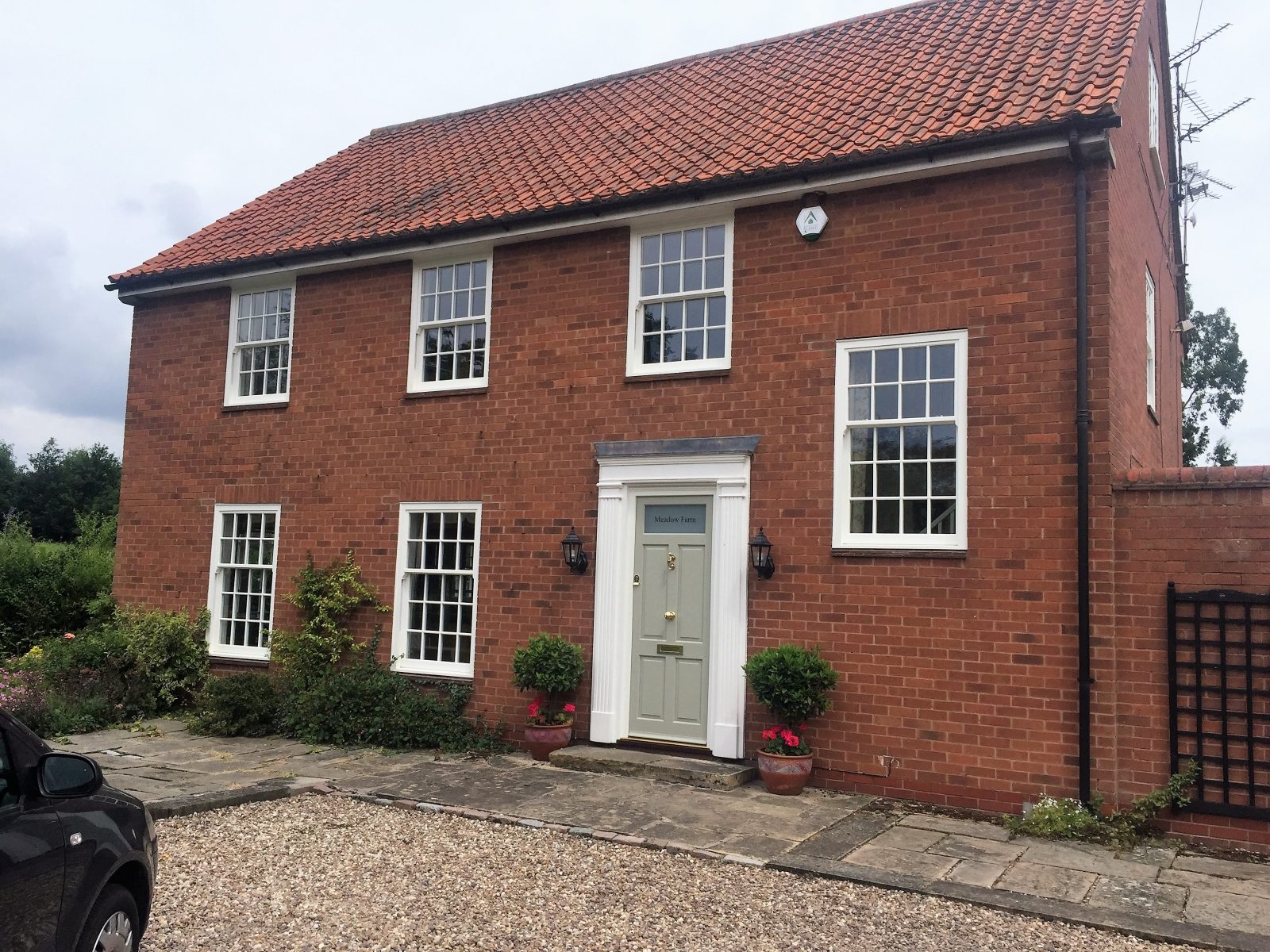 5 benefits of uPVC double glazed sash windows
For all homeowners, there'll come a time when your windows need replacing. When this time arrives, it's important to make a fully informed decision about the best option for your new windows. If you live in a period property, you'll want to ensure that your new windows suit the style of your home. You'll also want them to provide the high levels of performance that the 21st century demands.
When you want a replacement window that combines style and performance, uPVC double glazed windows from the Rose Collection are an excellent choice. Here are five benefits of installing Rose Collection sash windows in your home.
1. Improved thermal performance
If you feel that your home is prone to draughts and does not retain its heat, the Rose Collection can help. Rose Collection sash windows provide excellent thermal insulation, keeping warm air in and cold air out. With a warmer home, you'll enjoy a more comfortable living environment and make potential savings on reduced energy bills.
2. Enhanced acoustic insulation
Rose Collection sash windows provide an excellent acoustic barrier, and are available with a variety of acoustic glazing options to improve that performance even more. They are independently tested and can help to reduce exterior noise transmission by up to 38 decibels. If you live in a busy city centre or close to a main road, airport, or noisy industrial estate, this can significantly help to reduce noise inside your home.
3. Low maintenance
Rose Collection sash windows are the perfect choice for the busy modern homeowner. Made from high quality uPVC, they will never need repainting and only need the occasional wipe down with warm soapy water to keep them looking and performing like new.
4. Cost-effective construction
Leading on from point three, Rose Collection uPVC double glazed sash windows can save you a lot of money over the lifespan of the window. As they require little to no maintenance, you will never have to spend money on costly repainting, refurbishment and maintenance.
5. Better levels of security
All Rose Collection sash windows feature high security locking systems as standard. For extra peace of mind, all models can also be upgraded to PAS 24 and Secured by Design specification. They will help to protect your property from forced entry attempts, ensuring that you feel safe and secure inside your home.
If you'd like to find out more about the Rose Collection, contact us today. Give us a call on 01234 712 657 or send us a message online.
Categories: uPVC Sash Windows