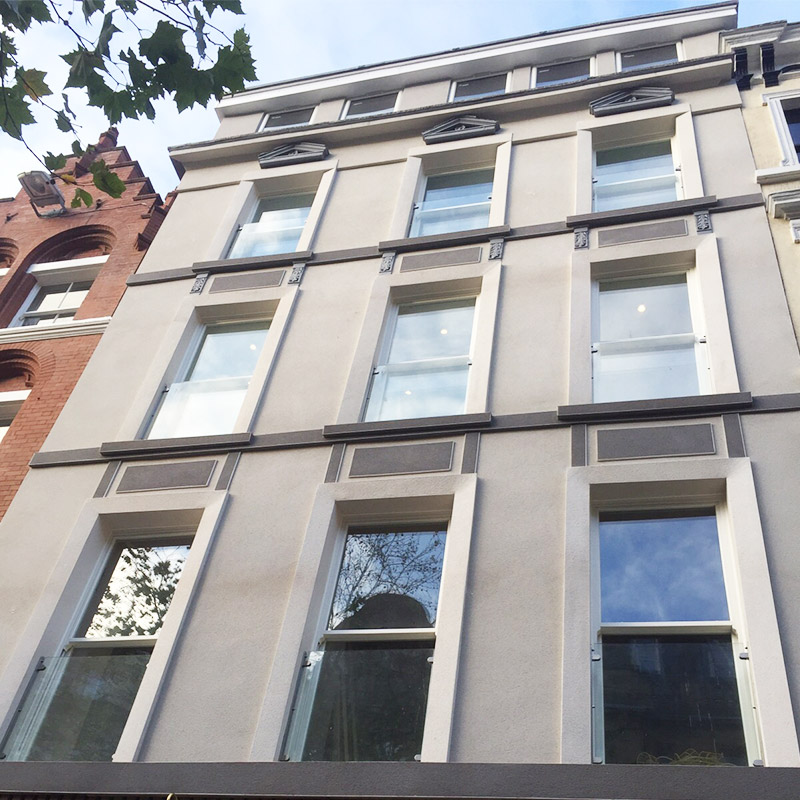 Do you live in a property with original timber sash windows? Have you noticed that they are not working as efficiently as they used to? Does your home struggle to retain its heat? Have you noticed interior condensation, particularly in the morning? Do you feel like you're continually having to re-paint and maintain your window frames? If so, it may be time for a replacement.
Replacing your failing sash windows with modern uPVC alternatives is an excellent idea. With the Rose Collection, there's no need to worry about detracting from your property's character. Our uPVC sash windows are designed to authentically replicate the traditional timber style. Here are five reasons why you should install new windows instead of carrying out temporary repairs.
1. Improve energy efficiency
In the 21st century, creating an energy efficient home is an important consideration. Thermally efficient windows will improve your standard of living and help you to do your bit to protect the planet by reducing your carbon emissions. uPVC sash windows from the Rose Collection are all A rated for energy efficiency. With a Rose Collection sash window upgrade, you'll soon enjoy a warmer, more comfortable home and save money on reduced heating bills.
2. Long term investment
Whether you want to add value to your property to increase its market value and make it more saleable, or you want to make an investment for the future, replacing your windows is an excellent idea. Windows which need constantly repairing are costly and time consuming and will deter potential buyers or give them a reason to ask for a price reduction. Modern uPVC sash windows will make your home more attractive and keep it in the best possible condition.
3. Reduce maintenance
As mentioned above, repairing, and maintaining old sash windows is both costly and time consuming. The perfect solution is a modern uPVC sash window replacement. Rose Collection uPVC sash windows feature a durable timber effect foil finish. Their frames are low maintenance and weather resistant, and with only the occasional wipe down with warm soapy water, they'll stay looking and performing like new for many years.
4. Boost security
No matter how much you repair your old sash windows, they can still be a security risk. Insecure frames, rattling sashes, and single glazing are all easy targets for burglars. Fortunately, the Rose Collection sash windows are designed with security in mind. They achieve stringent Secured by Design accreditation, helping to protect your property and help you make potential savings on reduced insurance premiums. Upgrade your new sash windows with multi-point locking systems for the ultimate in home security.
5. Enhance aesthetics
Peeling paint and rotting timber frames are visually unattractive. They can also lead to problems with damp penetration and the resulting mould and water ingress. Protect your home and enhance kerb appeal with a Rose Collection sash window replacement. Our replica sash windows have a range of heritage features to perfectly complement your home's unique style. From astragal bars to run-through sash horns, the attention to detail is truly second to none.
If you'd like more information about the Rose Collection, contact us today. Call us on 01234 712 657 or send us a message online.