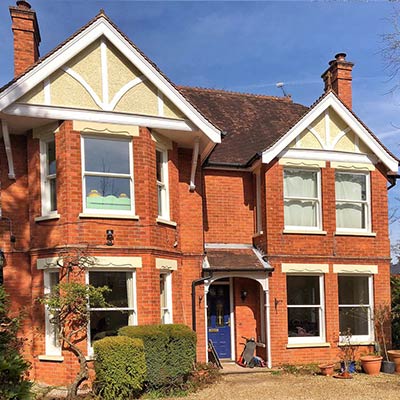 Are imitation wood sash windows better than actual timber?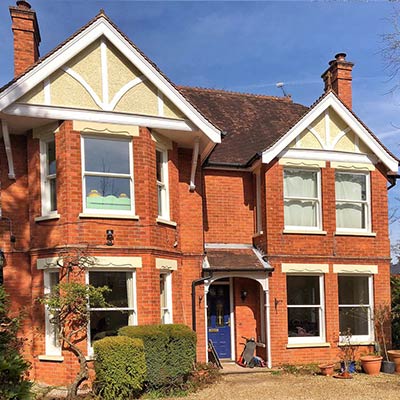 Do you live in a period property with its original timber sash windows? Have you experienced any problems with your windows such as rattling frames, heat loss, and excessive condensation? Are you thinking about replacing your windows but you're unsure what's the best option? Do you want a window replacement which combines the appearance of timber with the performance of modern uPVC? If so, we could have the perfect solution for you.
Replicating the traditional timber look
Natural wood has a distinctive appearance which is an essential part of many period properties. Timber sash windows are an integral part of the architectural design of most buildings from the 18th, 19th, and early 20th centuries. Finding a faithful replication in a modern material can be difficult. To realistically emulate the traditional timber look takes an abundance of care and attention to detail.
The Rose Collection uPVC sash windows have undergone decades of development to create an industry leading uPVC sash window. Their authentic appearance is second to none and they are so similar in style to real wood that they have been accepted for use in conservation areas across the UK.
Why choose imitation sash windows over real wood?
If you're still unsure that uPVC sash windows are the right choice for you, here are a few reasons why they are actually better than timber.
Little to no maintenance – Real wood windows require a considerable amount of care and maintenance to ensure they stay in the best working order. Annual sanding down and repainting can be both time consuming and costly. With Rose Collection uPVC sash windows all they need is the occasional wipe down with a damp cloth to keep them looking and performing like the day they were installed.
The cost-effective solution – Traditional timber windows are expensive. They are viewed as a high end product and therefore carry a high end price tag. When you're working to a budget but you don't want to compromise on quality, the Rose Collection are a cost-effective and high performing sash window solution
Durable and weather resistant – Timber windows need to be regularly treated with protective stain or paint to keep them weather proof. Even when properly cared for, over time they can become compromised and begin to weaken and rot. With uPVC sash windows, they are water resistant and will not fade, weaken, or deteriorate when exposed to extreme and prolonged weather exposure.
As you can see, the Rose Collection uPVC sash windows are an excellent alternative to actual timber. If you'd like to find out more about our three collections of uPVC sash windows, get in touch today. Call us on 01234 712 657 or contact us online.
Categories: uPVC Sash Windows