Are you a homeowner looking for replacement sash windows? Do you want your new windows to have a tasteful traditional aesthetic with modern performance levels? Do you want the best uPVC sash windows for your home? If so, the Rose Collection uPVC sash windows are the windows for you.
If you've been doing some research into sash windows you've probably come across a variety of unusual terminology. To help you to make a fully informed decision about your sash window replacement, here's some essential information about the intricacies of sash windows.
From astragal bars to sash horns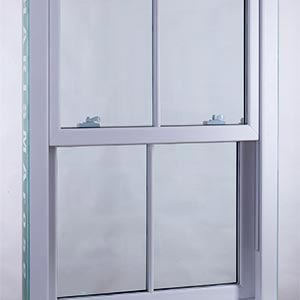 When it comes to industry specific terms, you don't get much more unusual than astragal bars. Astragal bars are the thin pieces of wood or uPVC used to separate a window's glass into smaller sections. Originally used in the 17th and 18th centuries when flat glass could only be made in small sizes, they are now used for purely aesthetic purposes to give properties a traditional, heritage look.
Sash horns are another item which you won't hear outside the glazing industry. An essential part of traditional sash windows, sash horns were used to strengthen the window frame's joints and limit its opening capacity. They are now used for decoration and to achieve a realistic period appearance. The Rose Collection uPVC sash windows can feature run-through sash horns which are an integral part of the window's design.
Profile, transoms and mullions
Window profile does not refer to a window when viewed from the side. It is the sections of window material that are joined together to create the frame and sashes. uPVC window frames are created using multi-chambered profiles. The chambers help to boost the window's thermal performance and strengthen the overall structure.
Transoms and mullions are also part of the window's frame. Transoms are horizontal sections of profile which separate the window into sections while mullions are their vertical equivalent. The window's meeting stile runs horizontally across the centre of the window, and describes where the bottom of the upper sash and the top of the lower sash meet, where the locks sit. The bottom rail is the horizontal section at the bottom of the lower sash which is usually much deeper than the other profile sections.
When you want to make the right decision for your window replacement project, it's important to know as much as possible about the products you're buying. If you'd like more information about uPVC sash windows, contact the Rose Collection experts. Call us today on 01234 712 657 or send us a message online.