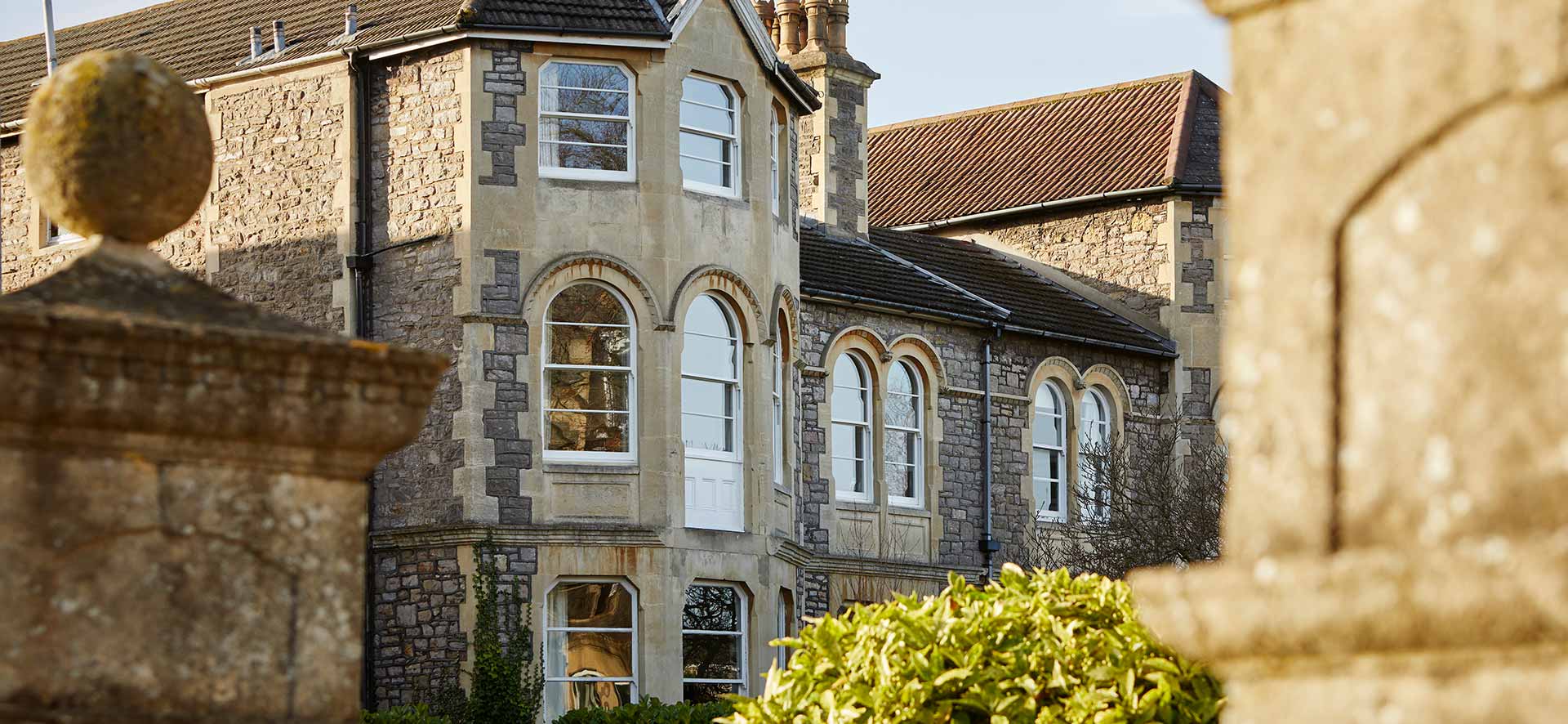 8 Period Property Restoration Ideas
Historic property restoration can sometimes seem like a daunting prospect. As Roseview, we understand that. Whether you recently bought one or have lived in it for some time, the scale of any period property restoration can be off-putting. 
Fortunately, we have 40 years worth of reputation, knowledge & expertise to guide you. So you can tastefully & upgrade your historic house. Here are 8 period property restoration ideas to get you started! 
1. Retain Period Style
When undertaking period property restoration, it is important to retain as much of its original character as possible. They can often be repaired and restored to almost perfect condition. For example, stone balustrades & period porches can be tastefully re-created. While plaster cornices & columns can usually be restored to highlight any original detailing
But sometimes, it is worth replacing some of the historic home features completely. Your old timber windows are one of them, as they have low energy efficiency, security or durability levels. In contrast, you will need new sash windows that perform up to 21st-century standards & still look sympathetic to your period property's aesthetic. 
With our Rose Collection, you can achieve that! Our timber alternative uPVC sash windows are manufactured to the highest standards and have exclusive woodgrain features. At previous period property restorations, our windows were found to be extremely authentic, and we exceeded local authority standards even in the most sensitive areas. 
Even though planning permissions are still required when carrying out period property restoration, with our market-leading Rose Collection, there is nothing to worry about! 
2. Repair Timber Flooring
Many period properties are made with charming wooden floors. Whether they are parquet, tongue or groove, it is well worth the effort & time to restore them. 
If you are lucky enough and your wooden floors are undamaged, great!  If not, you will need to repair or replace those sections. Then, the initial stage of your period property restoration – sanding – can begin!
When sanding, try to get as smooth and level a finish as possible, as this will help when you come to the final stage. Once the floor has been sanded, make sure that you thoroughly vacuum the whole area to ensure it is completely free from dust. Clean with a damp cloth after vacuuming to ensure the area is totally dust-free.
The final stage is to apply the coat! Whether you choose to apply a natural oil or varnish, do it as quickly as possible to avoid any dirt or dust settling. So, the finish will be smooth and shiny, accentuating the beauty of the wood's natural grain! 
3. Source Period Features
Period ironmongeries are widely used features to add finishing touches to a period property restoration. All the way from Victorian bronze letter plates & brass lion's head door knockers to 19th-century art deco-style brass pull door handles, you can easily retain their original beauty. 
If they have deteriorated over time, don't worry! Period ironmongeries are easy to source. From vintage to reclaimed authentic era features, they are widely available to help finish off your period property restoration tastefully! 
4. Choose Era-Specific Paint Colours
Depending on the era in which your home was built, the colour scheme should reflect the aesthetic of the time. For Georgian properties, we recommend deep greens and dark reds to complement the striking architecture of the era. 
Not only should the internal décor reflect the colour trends of the time, but choosing the best colour for your exterior window frames will provide the perfect look for your period home. For the Victorian and Edwardian period properties, paler pastels would be the best choice. Such as shades of pink, blue or cream to match the ornate door frames & window surrounds.
Fortunately, our sash windows are available in an extensive range of colours & are foiled onto uPVC profiles to create a long-lasting traditional appearance for the decades to come!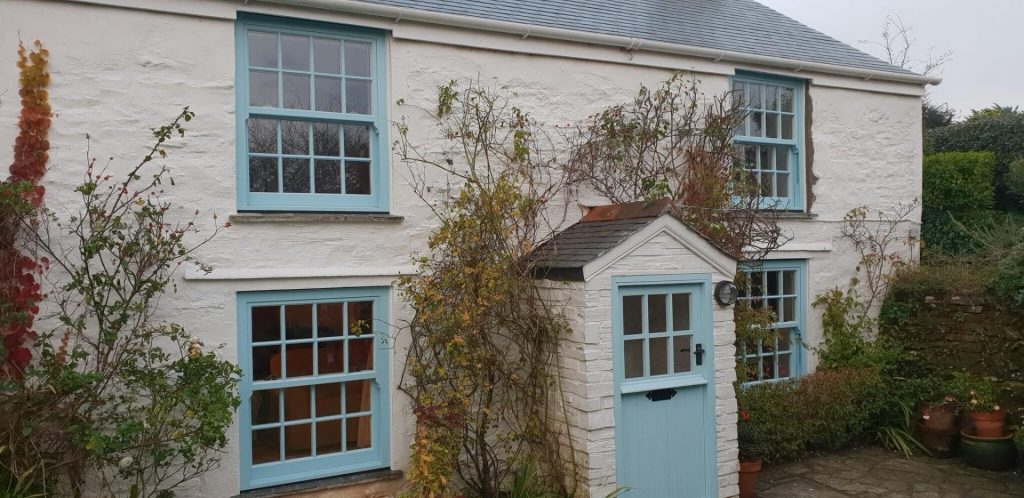 5. Enhance Exterior Walls 
When carrying out period property restoration, you might realise that the exterior walls of your house need a touch-up. Historic houses tend to lose their lustre & become weathered or discoloured. But thankfully, with a coat of limewash, it is possible to regain their original vibrancy! 
Historic stone houses that have lost their lustre and become weathered and discoloured can regain their original vibrancy with a coat of Limewash. Limewash is perfect for porous surfaces such as stone, brick, and plaster. It has a matt finish and can be coloured with natural pigments for a glowing sheen.
Traditional farmhouses and country cottages that have withstood years of exposure to the elements will gain a new lease of life with a simple coat of Limewash.
6. Restore Period Fireplaces
Original fireplaces that have been fire damaged or become stained and corroded can usually be restored to create a striking feature in any room of the home. Depending on the condition of the fireplace, surfaces can be sandblasted and polished, leaving cast iron areas looking fresh and new. Any damaged tile or slate surrounds can easily be replaced to create a brilliant focal point.
If you are missing any parts such as grates, bars, hoods, and ash pan covers; these can be re-cast from the original patterns to complete the restoration. For the final touch, a black heat resistant paint can be used to give a stylish finish to any fireplace's interior.
7. Upgrade with uPVC Sash Windows
Our Rose Collection-approved installers will fit uPVC sash windows that replicate the style of their traditional timber counterpart. The collection consists of 3 different products based on the popular styles of the Edwardian, Victorian, and Georgian periods. So be sure that the perfect sash window exists to complement your period property! 
Regardless of the style you choose, they all carry high levels of thermal efficiency, security & durability with minimal maintenance. With Rose Collection, ensure that your period property restorations are always in keeping with the area's traditional characteristics. 
8. Tastefully redecorate
Once all the major features of your period home have been restored; you can focus on the interior décor. Choose a floral-patterned wallpaper for a Georgian property, or use pastel shades to paint the internal doors and skirting for your classic Victorian villa.
Remember that as Roseview, we are more than an authentic uPVC sash window company. Over the last 40 years, we have seen various period properties. So, regardless of the era your home belongs to, you can always come to us for style advice on period property restoration. 
For more information on our timber alternative uPVC sash windows, you can get in touch with us. Alternatively, if you would like to get a bespoke price for the sympathetic restoration of your sash windows, get an online quote!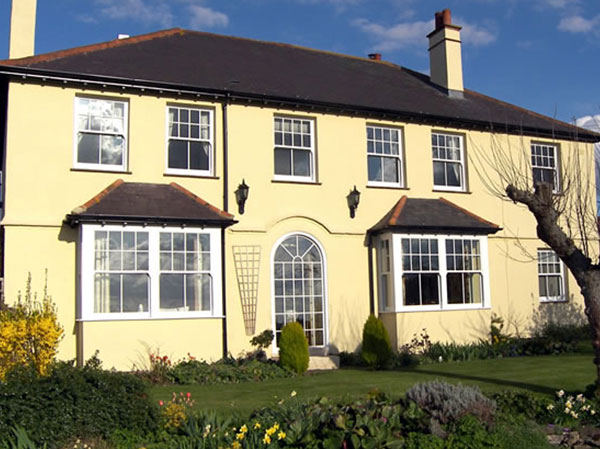 Categories: uPVC Sash Windows