How to Create Bespoke Sash Windows
Can you create bespoke sash windows for your home? It's everybody's dream to get a home that reflects their personality. But, while there are many ways to do that inside your living space, it can be harder to make your personality shine outside. When you invest in products like windows and doors, some companies might only offer a limited range of designs.
Not only that, you might not get the quality you want, which is especially true of sash windows. Sash windows sit flush within the frame and are a classic design, making it more difficult for designers to create authentic versions of these windows. Due to this, getting good bespoke sash windows is tricky. Older designs don't perform well enough, while most newer designs look too modern to fit traditional properties.
But, with Roseview, you can invest in high-quality bespoke sash windows with ease. We've updated old timber sash windows with our new uPVC sash windows, which have authentic design sensibilities to look like classic sash window designs. Not only that, we offer a range of three unique collections and plenty of customisable hardware and colours to help you create a standout window for your home.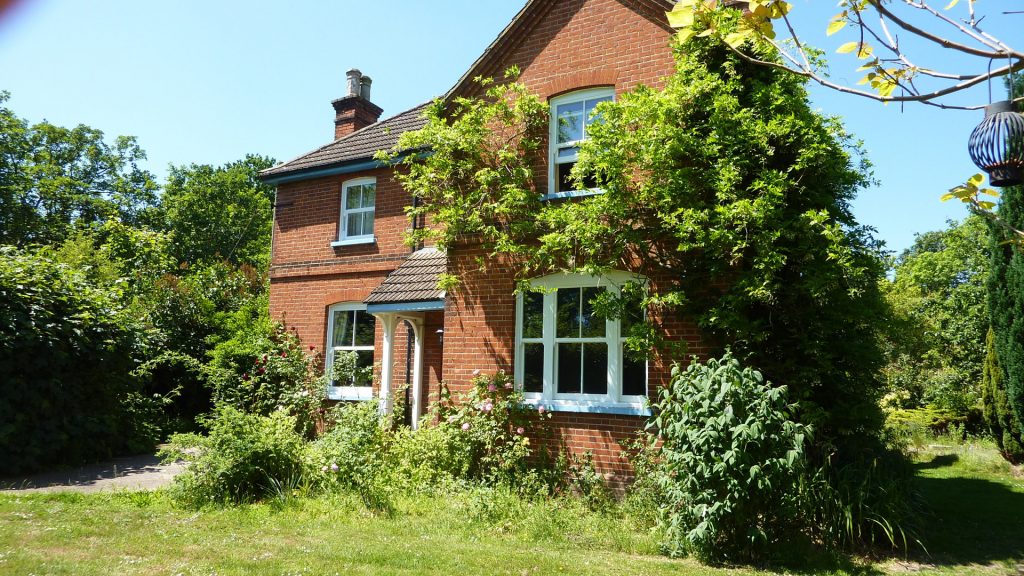 Choosing Bespoke Sash Windows
With many companies, it can be hard to choose bespoke sash windows for your home. For a start, many providers don't offer you a lot of choice for the designs. You might only have a limited range of designs, sizes and colours to select from, meaning you always end up having to compromise on your window. And, even though some companies might offer you the chance to customise their windows, the windows themselves may not perform.
Getting high-quality bespoke sash windows is even trickier, with several designs not achieving the authentic look of classic builds. While uPVC sash windows are becoming more popular for their efficiency and durability, cheap uPVC builds can look plasticky and flimsy. As a result, your new window doesn't look like a classic design, weakening the look of your home.
So, at Roseview, we've set out to change this process. First, we ensure that our high-quality uPVC windows come with authentic woodgrain foils and period-accurate joinery to bring classic windows into the future. From there, we make sure that you can design your new window how you want to. We have a wide range of customisable designs for you to choose from!
Benefits of Roseview Bespoke Sash Windows
At Roseview, we design our bespoke sash windows around you. With highly durable uPVC profiles, our windows last a lot longer than old wooden designs. While timber cracks, twists and warps out of shape in bad weather, our uPVC sash windows are fully weatherproof. As a result, they perform for decades to come, and you won't have to maintain them regularly to keep them looking their best.
Because of their durability, uPVC sash windows can keep on performing for your home. Our designs can achieve excellent acoustic insulation with effective seals and brush piles, protect your home from intruders with Secured by Design-certified hardware and save money on your energy bills with advanced double glazing. Because of this, your window may look old, but it'll perform like new for years to come.
And, with Roseview, you can choose bespoke sash windows for your home! We can manufacture any window you can come up with to order for your home, and one of our approved local installers will install your design precisely. You can start designing bespoke sash windows straight away with us, and we offer three unique collections to narrow down our vast range of options.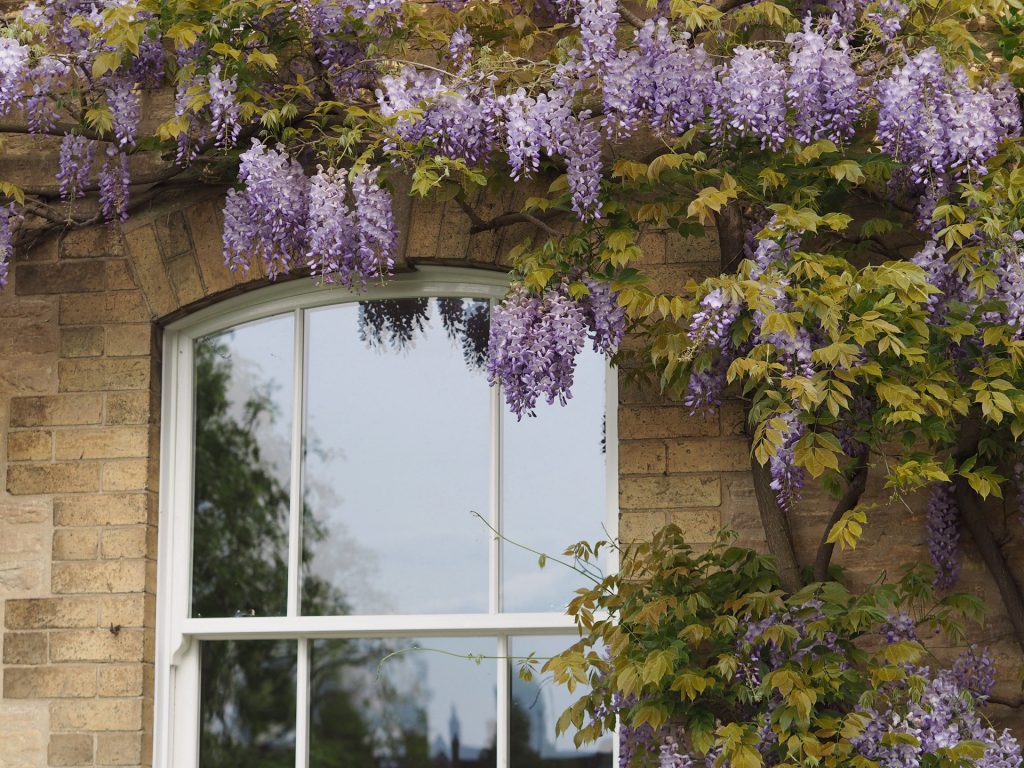 Bespoke Sash Windows Collections
Ultimate Rose
If you want an authentic sash window, then the Ultimate Rose is the ideal choice. Our design is the most authentic timber-alternative window on the market, with true mechanical joints to evoke classic design. Not only that, our designs can come with a 35mm mid-rail, putty line detailing, a choice of textured finishes and an optional staff bead. All of these options are why our Ultimate Rose window is a market-leading design.
But, with your input, our Ultimate Rose designs can turn into bespoke sash windows for your home. Nearly every part of our windows are customisable, including the glazing, frames, and so much more. No matter how you design your bespoke sash windows, though, you'll benefit from the Ultimate Rose design. Our windows can achieve 'A' ratings for thermal efficiency to save you money on bills!
Heritage Rose
If you live in a traditional home, you may have wooden sash windows already. But, if they're underperforming, you could replace them with our Heritage Rose range of bespoke sash windows. While our Ultimate Rose collection looks authentic, the Heritage Rose range perfectly captures the design of old timber sash windows. It's a design of the past, updated for the present.
Our Heritage Rose windows feature welded joints, a wider 44mm mid-rail, optional flat run-through horns and the option of traditional chamfered astragal bars. And, with our other bespoke hardware, you'll have the chance to create bespoke sash windows for your home. You can design your windows in any size, and Roseview's approved installers will fit it. Our Heritage Rose sash windows are even approved for homes in conservation areas!
Charisma Rose
Finally, you could also take a look at our Charisma Rose range of bespoke sash windows. Our Charisma Rose collection is as amazing as it is affordable, with a multi-chambered uPVC profile. Because of this, your new window can capture more of your home's natural heat while keeping cold air out. You'll be able to save money on your energy bills and decrease your carbon footprint.
Additionally, the Charisma Rose range of bespoke sash windows is zero maintenance. You'll never have to repaint or revarnish the design, meaning the look you choose for your bespoke sash windows now will last for decades to come. And, with so many bold colour and authentic finish options to select from, you'll be in total control of the design. However you want your bespoke sash windows to look, Roseview can help you create them.
Bespoke Sash Windows from Roseview
If you'd like to add bespoke sash windows to your home, then get in touch with Roseview. With our high-quality uPVC sash windows and authentic designs, we've made old timber windows a thing of the past. Instead, you can benefit from the timeless look of those classic windows while enjoying newer designs' increased performance and reliability. With our range of customisable options, you're bound to create the perfect window for you.
You can explore our three unique sash window collections and customise each design further with bespoke colours, accessories and hardware. Once you have your ideal window set out, you can get in contact with one of Roseview's approved local installers in your area, and they'll fit your new windows precisely.
If you'd like to find out more about our bespoke sash windows, then why not get in contact with Roseview? Our friendly team is always on hand to help you with any questions about sash windows. Not only that, you can get an installer for your bespoke sash windows quickly with our Find an Installer tool.
We look forward to hearing from you soon!
Categories: Rose Collection
Tags: bespoke sash windows, bespoke windows, how to create bespoke sash windows, sash windows