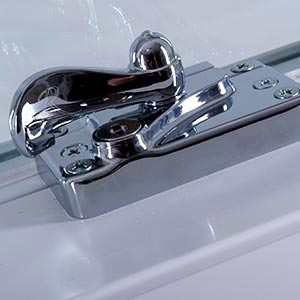 Is your home ready for National Home Security Month?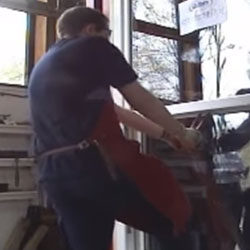 Home security is perhaps the most important consideration for most homeowners. Feeling safe in your home is essential when you want to relax with your friends and family and sleep well at night. This month, homeowners across the UK will be asked to review their home security measures as part of National Home Security Month.
Every October, National Home Security Month seeks to raise awareness of any issues surrounding security at the most vulnerable time of the year. During October and November, as the nights draw in, your home is more at risk than ever of burglary. There are, however, certain steps you can take to ensure that your home is protected.
Upgrade to Secured by Design status
If you're planning to upgrade your existing windows, now is the perfect time to do it. For the best in security standards, all windows in the Rose Collection can be upgraded to achieve Secured by Design accreditation. To achieve the required standards, the windows are rigorously tested by an independent organisation.
The tests involve subjecting the windows to sustained attempts at forced entry. The scheme is run by the police force and the forced entry attempts are designed to replicate real-life break-in methods. The window must resist the tests in order to gain Secured by Design status.
High performance security features for a safer home
The Rose Collection sash windows are designed with security in mind. Made from strong and durable uPVC, they have proven to be extremely resistant to forced entry attempts. To further boost your home's security, the Rose Collection uPVC sash windows can feature:
Enhanced reinforcement
Enhanced security furniture
Anti-jemmy sash bolts and internal hardware
Laminated security glass where appropriate
When you choose the Rose Collection for your sash window upgrade, you'll benefit from a more secure and safer home and gain peace of mind that your property, possessions, and loved ones are protected.
If you'd like to find out more about National Home Security Month visit the website at https://www.homesecuritymonth.com For more information about the Rose Collection call 01234 712 657 or contact us online.
Categories: uPVC Sash Windows