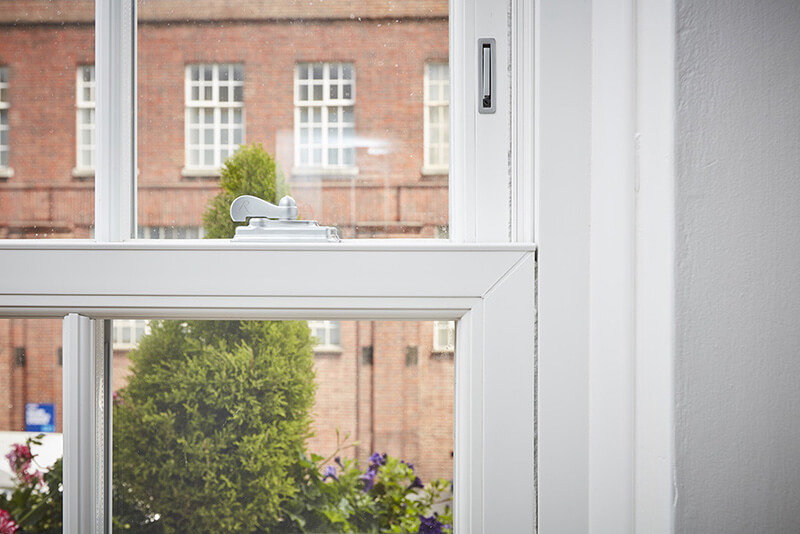 Sash Windows Vs Mock Sash Windows
Choosing the best type of sash windows for your home can seem daunting. With so many options available, it's understandable that people often feel overwhelmed by the extent of choice on offer. If you live in an older, more traditional property, you may think that your decision will be easier. There are, however, several important choices to make when you want the best sash windows for your home.
What Are Mock Sash Windows?
Mock sash windows are designed to look like traditional sash windows. The main distinguishing difference is the opening action of a mock sash window. Sash windows feature two panels which slide vertically to allow a versatile and wide opening capacity. Whereas mock sash windows usually feature a fixed pane and a movable panel which tilts open like a standard casement window.
Mock sash windows are a good solution for properties where the walls aren't deep enough to accommodate a sliding sash window. Similar to the sash window design, mock sash windows can be crafted with uPVC and timber to make their appearance as authentic as possible. However, their exterior aesthetic is not as authentic as a realistic uPVC sliding sash window. Even when closed, the detail is noticeably different, and the style becomes immediately apparent when opened.
What's the Best Sash Window?
Suppose you're looking for a cost effective way to maintain your home's traditional character or add a historical touch to your modern home – then mock sash windows are an affordable alternative. Although they are designed to replicate authentic sash windows, mock sash windows do not achieve the same appeal. Having said that, There are noticeable benefits that can be achieved with genuine and mock sash windows.
Similar to uPVC sash windows, the uPVC mock sash window will also be easy to maintain. Unlike timber frames, which are renowned for rotting, cracking and warping due to heat and moisture, uPVC frames are more than three times more durable and resilient against the weather. So even if you opt for a uPVC mock sash window, your home will benefit from modern materials. Even with an innovative structure, the performance of your mock sash windows depends on the installation and supplier.
The Benefits of uPVC Sliding Sash Windows
When you want to truly retain your property's heritage aesthetic while improving your home's thermal efficiency and security, Rose Collection uPVC sash windows are an excellent solution. The Ultimate Rose and Heritage Rose provide unrivalled levels of authenticity to ensure your home's unique character is upheld.
uPVC sash windows from the Rose Collection feature a wealth of traditional features. With run through sash horns, mechanical joints, putty line profile detail, and a range of realistic wood effect finishes, they will perfectly complement your home's period aesthetic.
The Rose Collection has been developed over several decades. Our focus is on providing the best uPVC sash windows available on the market. Across the industry, the Rose Collection has become a byword for quality and authenticity. When you want the best for your home, contact the Rose Collection.
Call us on 01234 712657 or send us a message online.
Categories: uPVC Sash Windows