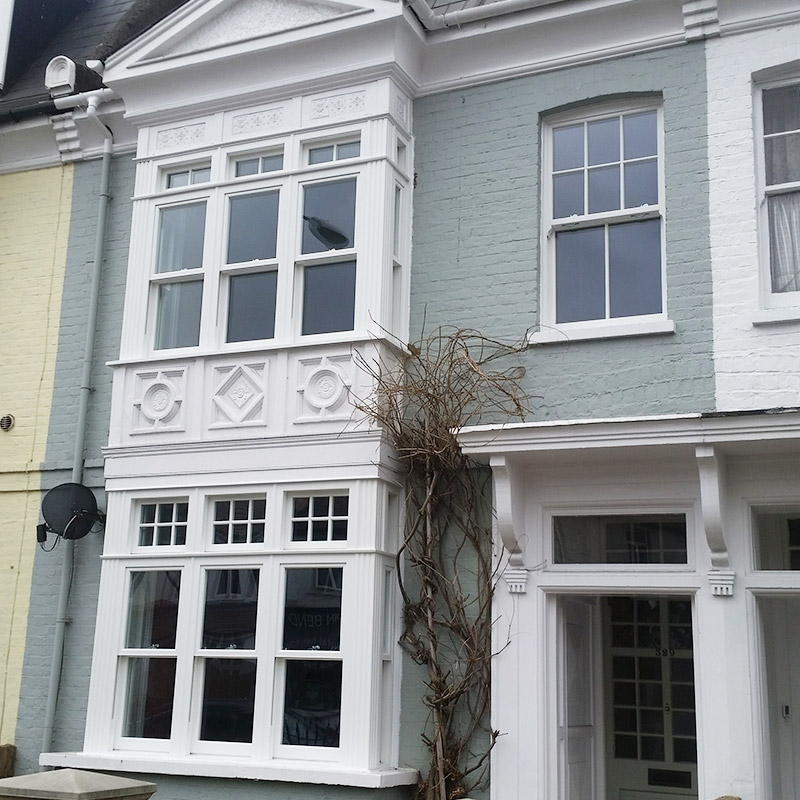 What are the common problems with timber sash windows vs uPVC sash windows?
Do you live in a period property with its original timber sash windows? Have you experienced any problems with your windows? Are you thinking about replacing them but you're unsure what's the best option? If your original windows are in need of an upgrade, it's important to make the right decision for your home. To help you make the best choice for your home improvement plans, here are some common problems with timber sash windows, you may be all too familiar with, and the benefits of a uPVC sash window enhancement.
Timber windows common problems:
Rusting window hinges
High maintenance levels mean they require repainting
Rotting frames that reduce their structural strength
Snapped sash cords
High maintenance of timber sash windows
Perhaps the most common complaint surrounding timber sash windows is the high levels of upkeep they require. If timber windows aren't maintained and re-painted on a regular basis, they can deteriorate and negatively impact your home's appearance and performance as the timber starts to suffer from weather damage. The maintenance required is time-consuming and expensive, a real frustration for the busy 21st-century homeowner.
Rotting timber windows
Timber is notorious for its inevitable ending lifespan, usually succumbing to rotting frames. The cause of is this tends to be due to moisture from the harsh weathers that the timber retains, and over time this causes the timber window frames to weaken, therefore reducing your home's security and energy efficiency. By the time homeowners realise that their window frames are rotten, it is usually too late for timber window repairs as the rot expands quickly, meaning new frames are the best solution as repairs only mask the problem in the short-term.
Fortunately, with uPVC sash windows, you'll never have to sand down or paint your window frames again. With only the occasional wipe down with soapy water, they'll continue to provide the same high levels of performance as the day they were installed for many years. Over the lifetime of the window, this will help you to save a significant amount of time and money.
Draughty timber windows reduce your energy efficiency
For 21st century homeowners, energy efficiency is an important consideration. Reducing your home's carbon footprint along with lowering your heating bills are both great reasons to upgrade your windows. Old timber windows can often be prone to problems with draughts, exterior noise, interior condensation, and eventually weather penetration. With a Rose Collection window upgrade, you'll enjoy all the benefits of 'A' rated windows, including a warmer, quieter, more cost-effective living environment.
Protect your home with accredited uPVC sash windows
Home security is essential for providing homeowners with peace of mind that their family and possessions are protected. Old timber windows often don't provide the necessary home protection and can be a potential security risk. With a uPVC sash window upgrade, you'll feel much safer in your home and with the option of Part Q compliance and a Secure by Design upgrade, your windows will give the best protection you would expect.
If you'd like to find out more about the benefits of replacing your old timber windows with the Rose Collection, contact us today. Give us a call on 01234 712 657 or send us a message online.
Categories: uPVC Sash Windows