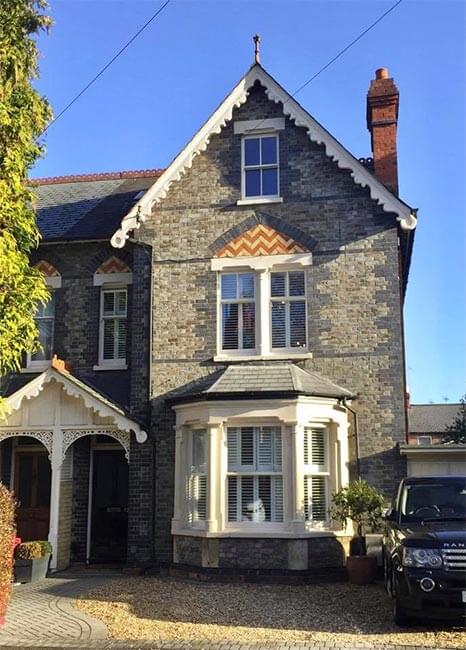 Which sash window style is best for your home?
Period properties come in all shapes and sizes. From imposing Georgian mansions to traditional Victorian terraces, period properties have an architectural style unique to the era when they were built. To ensure that you choose the best replacement sash windows to suit your home's design, it's a good idea to look at the architectural fashions popular during the period your home was built.
Different era, different sash window design
UK properties featuring sash windows are usually from either the Georgian, Victorian, or Edwardian period. One of the best ways to distinguish between the three era's designs is by looking at the astragal bar configuration. Georgian sash windows are usually separated into six panes over six panes. This was originally to support the smaller squares of glass in the window frame but is now used for aesthetic purposes.
By the Victorian period a simpler design was preferred with each window pane separated by one astragal bar. This was made possible by the technological advancements of the time enabling the window frames to support larger sections of glass. Edwardian windows had many different designs because they weren't limited by glass size. Edwardian windows sometimes combined the Georgian six pane design on the upper sash with the Victorian two pane style on the bottom.
Other details to watch out for
Astragal bar configurations are the most distinctive feature when it comes to identifying a property's age by looking at its windows. Before you arrange for a window replacement, it's a good idea to look at the following window features to ensure that your replacement window is as close to the original as possible:
Frame depth
Sightline width
Colour scheme
Window size
Run-through sash horns
Bevelled putty lines
Mechanical corner joints
Ornate hardware
All of these features can be faithfully replicated by the experts at Roseview Windows. It is our attention to detail that makes us the industry leaders for uPVC sash windows.
If you live in a period property and you're thinking about replacing your original timber windows, the Rose Collection uPVC sash windows are an excellent choice. To find out more about our range of replica sash windows call 01234 712 657 or contact us online.
Categories: uPVC Sash Windows