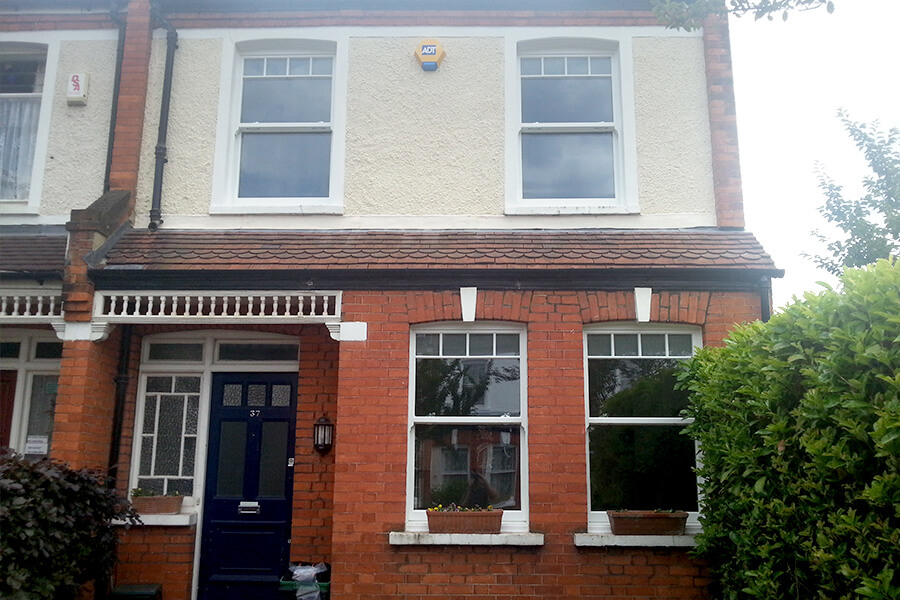 Why sash windows perform better than you think
Many homes are fitted with uPVC casement windows. Sliding sash windows are often seen as old fashioned and only suited to period property installations. In general, a lot of people are under the impression that casement windows provide better levels of performance than sash windows in terms of security, energy efficiency and durability. If you thought that sash windows were a purely aesthetic choice, you might be surprised to find out that they actually perform extremely well.
The Rose Collection uPVC sash windows are designed to both emulate the aesthetics of traditional timber windows and provide outstanding levels of performance. Let's take a closer look at how the Rose Collection achieves these high levels of performance.
The Ultimate Rose: the pinnacle of sash window performance
The Ultimate Rose is the premium model in our sash window range. It is stylish, authentic and high performing, making it perfect for both period property and more contemporary installations. With the Ultimate Rose, you get:
WER thermal efficiency 'A' rating
Durable, robust and low maintenance uPVC construction
High security locking systems as standard
Double opening design with traditional sliding opening and tilt-in functionality for easy cleaning
Torsion balances for a smooth but firm opening every time
28mm insulated double glazed unit filled with Argon gas
Triple-sealed concealed brush piles
As you can see, Rose Collection sash windows truly are a modern alternative to traditional sash windows.
Still not convinced? Come and see for yourself!
Replacing your windows can be a large undertaking. It's important, therefore, to make sure that you're 100% happy with your chosen windows. It can be difficult to visualise your new windows and understand how well they perform if you've never seen them or tried them out. Fortunately, our stylish showroom can help you to do exactly that.
Located at our HQ in Olney, Buckinghamshire, our showroom contains examples of all three Rose Collection sash windows for you to see and gain inspiration for your home. Our friendly and knowledgeable team will be happy to demonstrate how the Rose Collection perform and help you to understand the intricacies of their construction. All our Approved Installers also have a Rose Collection sash window in their showroom.
If you'd like to come along and 'try before you buy', we're only 10 minutes from junction 14 of the M1 near Milton Keynes. You're welcome to call in if you're in the area to browse our sash window range. If you'd prefer to book an appointment for some dedicated time with one of our advisors, simply complete the appointment form and we'll arrange a convenient time for you to visit.
For more information on the Rose Collection call 01234 712 657 or contact us online.
Categories: uPVC Sash Windows