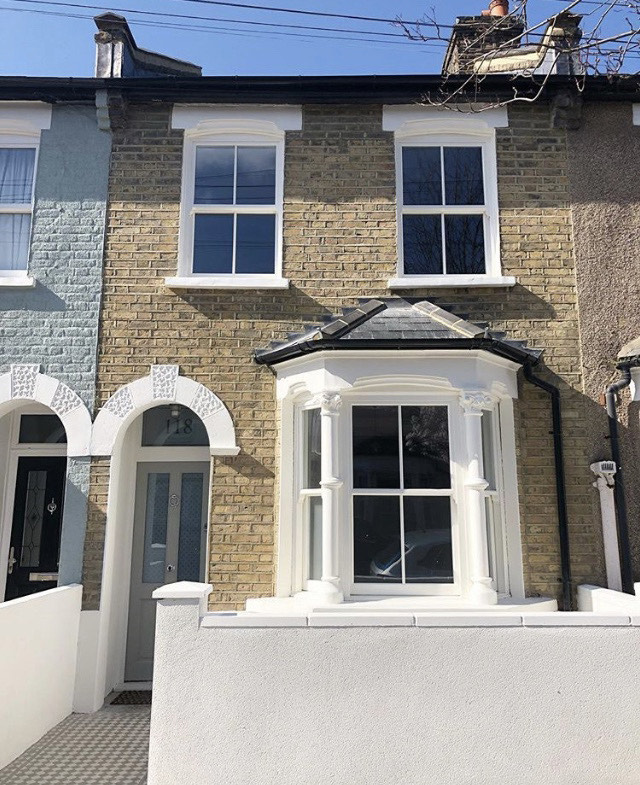 Are Trickle Vents A Good Idea?
At Roseview, we have been one step ahead in the game since 1977. We have worked tirelessly over the years to create the Rose Collection: an elite range of timber-alternative authentic, uPVC sliding sash windows. Our dedicated craftsmanship has labelled us an industry leader that homeowners across the UK can depend on. As well as our stunning collection exceeding the performance standards of their single pane and timber framed counterparts, the Rose Collection is a flexible option that constantly adapts to the building regulations that are put in place to save you money, and energy and ensure a long-term window investment. 
One of the building regulations that took effect in June last year saw changes to the Approved Documents F (ventilation). This covers trickle vents, which have caused controversy in the past as homeowners worried about their sash windows' energy efficiency and appearance. However, the experts at Roseview never fail to impress. Homeowners often ask, are trickle vents a good idea? To put it simply, yes! The Rose Collection has authentically adapted to the new building regulations. Read on to learn more about the benefits of trickle vents on our uPVC sliding sash windows range!
What Are the Benefits of Trickle Vents? 
The main benefit of trickle vents is that they lower the humidity in your home and help prevent condensation build up. Prolonged build up can eventually lead to loosened and damaged seals and even mould growth. The most effective way to prevent condensation is ventilation. Trickle vents are a good idea if you have a well-insulated home. Although this is important, regular ventilation should be essential to your daily routine. With trickle vents, air flow is encouraged to circulate through and out your home by removing any excess moisture before it has the chance to condensate on your windows. 
The most common way to ventilate your home is by opening windows. Especially during warmer months, fresh air is needed. However, when your home is unattended, and windows are closed, it's also unventilated. Trickle vents are a good idea if you're looking for ways to ventilate your property securely. Whether in or out, your home will be circulated by a method called background ventilation: a constant house ventilation system whilst remaining secure by our accredited Secure by Design and PAS24 additional features.
Superior Trickle Vents At Roseview
We have partnered with Yale, the most reliable name regarding home security and experience. As part of the Yale SlotVent range, all our trickle vents are successfully BRE tested and provide excellent ventilation for your home.
Through Top Sash Trickle Vents
Available with our Ultimate Rose, Heritage Rose and Charisma Rose models, the top sash vents are a sleek and stylish option that is perfect if you're looking for a minimalistic option.
Through Frame Trickle Vents
For our Ultimate Rose and Heritage Rose models, our through frame vents are ideal if you don't want to disrupt the appearance of your sliding sash windows.
Offered with our Ultimate Rose and Heritage Rose windows, add on vents are a good idea if you want a vent that is entirely separate from the sash and window frames – as they sit above your windows. 
Exclusively at Roseview, we have created the most discreet trickle vent on the market. Our mission is to make the most authentic timber -alternative uPVC sliding sash windows. And with our concealed overhead vents, you can benefit from modern uPVC structures, glazing technology, 'A' rated energy efficiency and the traditional appearance of timber sash windows that we all know and love. Available across the Rose Collection suite, this is our customer recommended trickle vent option.
Are Trickle Vents A Good Idea? 
At Roseview, our mission is clear, and our products are the result of that. We continuously do all we can for our customers, be it through our knowledge, experience, or the quality of our products; we are here to help. So, when you asked if trickle vents are a good idea, we answered yes because our trickle vents provide the best options on the market. For more information on new building regulations or our Rose Collection, send our friendly team a message today or speak directly to us at 01234712657. We are eager to find the best solution for you!
Categories: Rose Collection