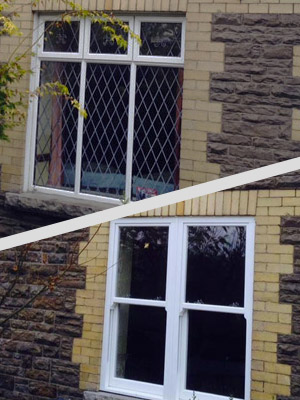 What is the difference between sash windows and casement windows?
The type of windows installed at your property will have a massive impact on its overall appearance. Sash windows are often seen in traditional properties and perfectly complement the heritage style. Casement windows are usually associated with more modern homes and are popular with new build properties. This doesn't mean that you can't install sash windows on a modern home and vice versa. The ultimate decision will depend greatly on personal preference.
There are several big differences between sash windows and casement windows. Let's take a closer look.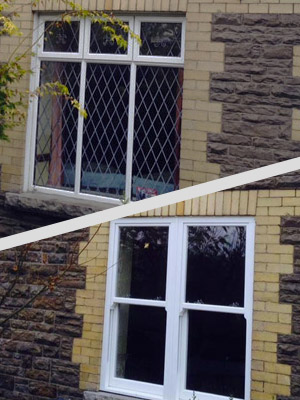 Casement windows
Casement windows open and close on a side hinge in a similar way to an entrance door. They can be designed to open inwards or outwards and often feature safety restrictors to limit their opening capacity. Casement windows sometimes come in pairs which function like a set of double doors. They can also be installed adjacent to a fixed window pane to create a larger glazed area.
Casement windows are opened by a handle operated crank window lock. This activates a multi-point locking system which can be locked in place while the window is open to improve safety. As mentioned above, casement windows are often seen in modern properties. They are the most common window style for new builds and can be found in properties across the UK.
Sash windows
Sash windows became popular during the Georgian era. They remained the premier window choice throughout the Victorian era and well into the 20th century. Sash windows usually feature two panels which slide open either vertically or occasionally horizontally. They provide a wide opening capacity which is great for ventilating your home.
Traditional sash windows were controlled using a system which consisted of balancing weights, pulleys, and springs hidden in the window frame. This system worked well but sometimes made the windows difficult to open. The Rose Collection uPVC sash windows feature torsion balances hidden in the frame. They provide a smooth and durable functionality to your sash windows with every opening and closing.
Sash windows from the Rose Collection take the traditional timber sash window aesthetic and update it for the modern homeowner. In terms of aesthetics, they are almost indistinguishable from real wood while their security and energy efficiency levels are some of the industry's best. Rose Collection sash windows also feature a tilt opening action to provide easy access to the exterior window frames.
If you'd like more information about any of our uPVC sash windows, contact the Rose Collection today. Call us on 01234 712 657 or send us a message online.
Categories: uPVC Sash Windows