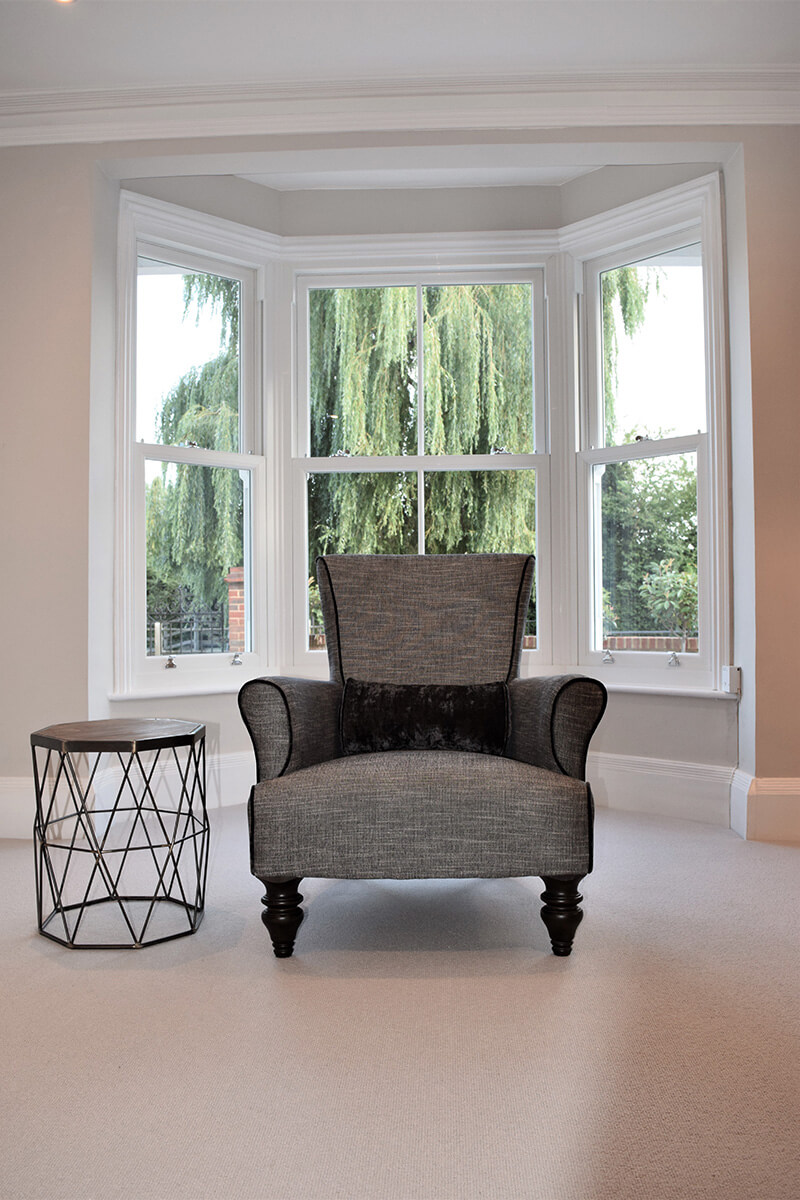 How Do Sash Windows Work?
How do sash windows work? Sliding sash windows have a unique vertical opening which can enhance any home. Instead of pushing the window open, like in a standard design, you'll be able to push the window upwards. Because of this, you get a broader opening, allowing for more natural light and fresh air to enter your living space.
How sliding sash windows slide upward is changing, though. Traditionally, sash windows used a weight to counterbalance the sash window as it opens, usually made with steel or lead. However, in more recent years, cords and even spiral balances have become more popular.
When you close the window, the top and bottom sash lock together at the mid-rail. A midrail prevents the window from sliding back down, locking the whole design in place securely. Additionally, when you bring the window back down, weighted springs prevent you from doing it too quickly, meaning finger trapping won't be an issue.
How sash windows work, then, has changed. But what hasn't is the quality of the Rose Collection's stunning sash windows. First installed in 1985, these designs have over 30 years of expertise in every corner. You'll combine authentic design with modern materials and fully customisable hardware, giving you a window that works perfectly for you.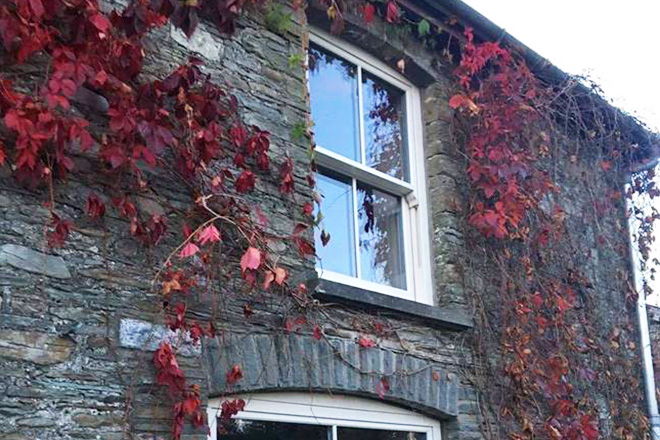 How Sash Windows Operate
At the Rose Collection, we care about how our sash windows work. That's why we make sure you can operate our sash windows smoothly for years to come. All of our windows use pre-tensioned spiral balances which hold the weight of each sash in position when the windows are open. Spiral balances are more flexible than traditional weights or cords, meaning smoother opening every time.
Additionally, the design of our sash windows looks smooth too. They sit flush within the frame for a sleek, elegant design with fewer gaps. Additionally, we have authentic mechanical joinery in our window designs, which evokes traditional timber.
Our durable sash windows also have a robust box sash with uPVC inside. uPVC is the ideal replacement for timber, as it is fully weatherproof and comes with authentic woodgrain finishes. Because of this, the sash won't crack or creak, maintaining its shape and strength. Also, you won't have to maintain the frames as they'll keep their looks and functionality for decades to come.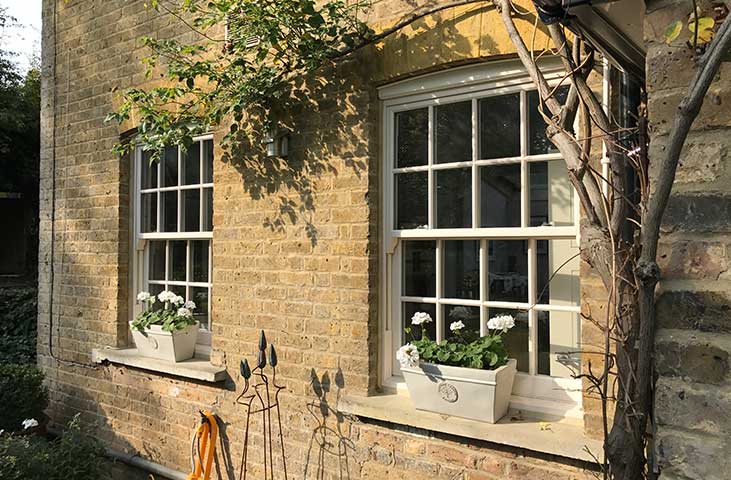 How Do Sash Window Components Work?
How sash windows work so well is down to their clever components. At the Rose Collection, we ensure our designs take advantage of the latest tech to make using them at home a little easier. For a start, we use a durable top and bottom sash that is sleek while still having its strength. The uPVC won't wear over time, meaning you can slide your windows smoothly for thousands of uses.
Sash windows can feature a parting bead as well. A parting bead is a vertical seal that creates a channel for the for top and bottom sashes inside the box frame. The parting bead also has a weather-tight seal, ensuring draughts and damp spots won't develop inside your home, which a sill can also help to protect against.
Sash window components also elevate the look of your new window. At the Rose Collection, we offer applied glazing bars that add traditional quality to your home. You can choose between Georgian and astragal bars for your window in any colour or finish. Additionally, we offer authentic woodgrain finishes for your uPVC frame for another touch of class.
Convenient inward tilting sashes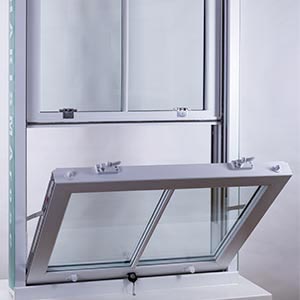 The Rose Collection Ultimate, Heritage, and Charisma Rose sash windows feature a two-way opening design. Original sash windows were designed to slide open vertically which was great for ventilation purposes but made exterior maintenance and cleaning access difficult. The Ultimate, Heritage, and Charisma Rose slide open vertically just like traditional sash windows and also tilt inwards to give easy access to the window's exterior.
The tilting facility is achieved using hard wearing hinges and creates an innovative opening for your new sash windows.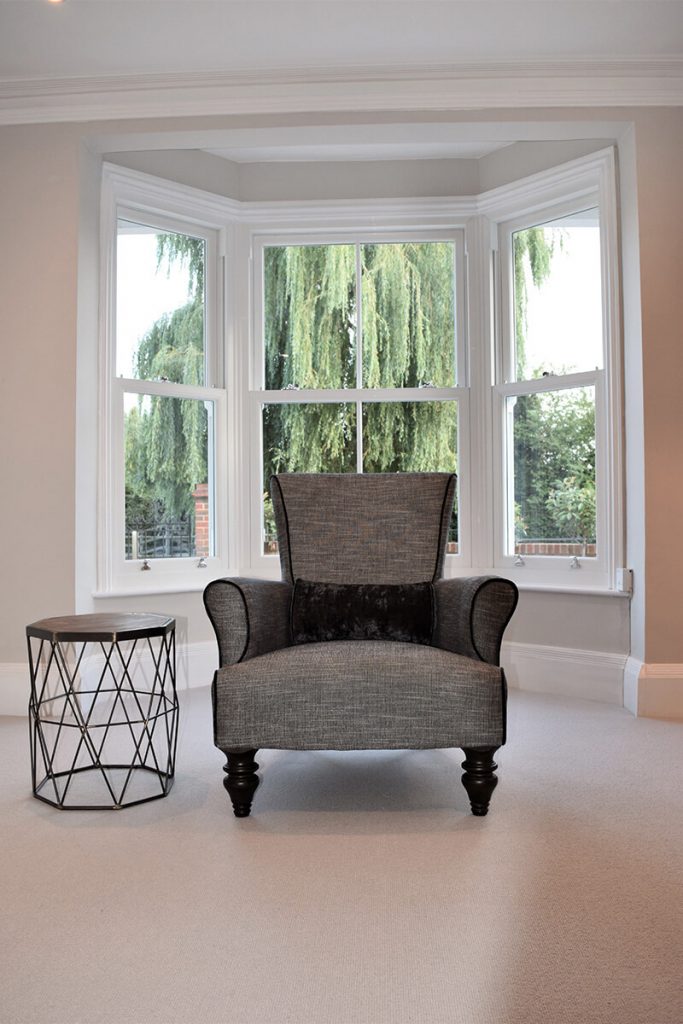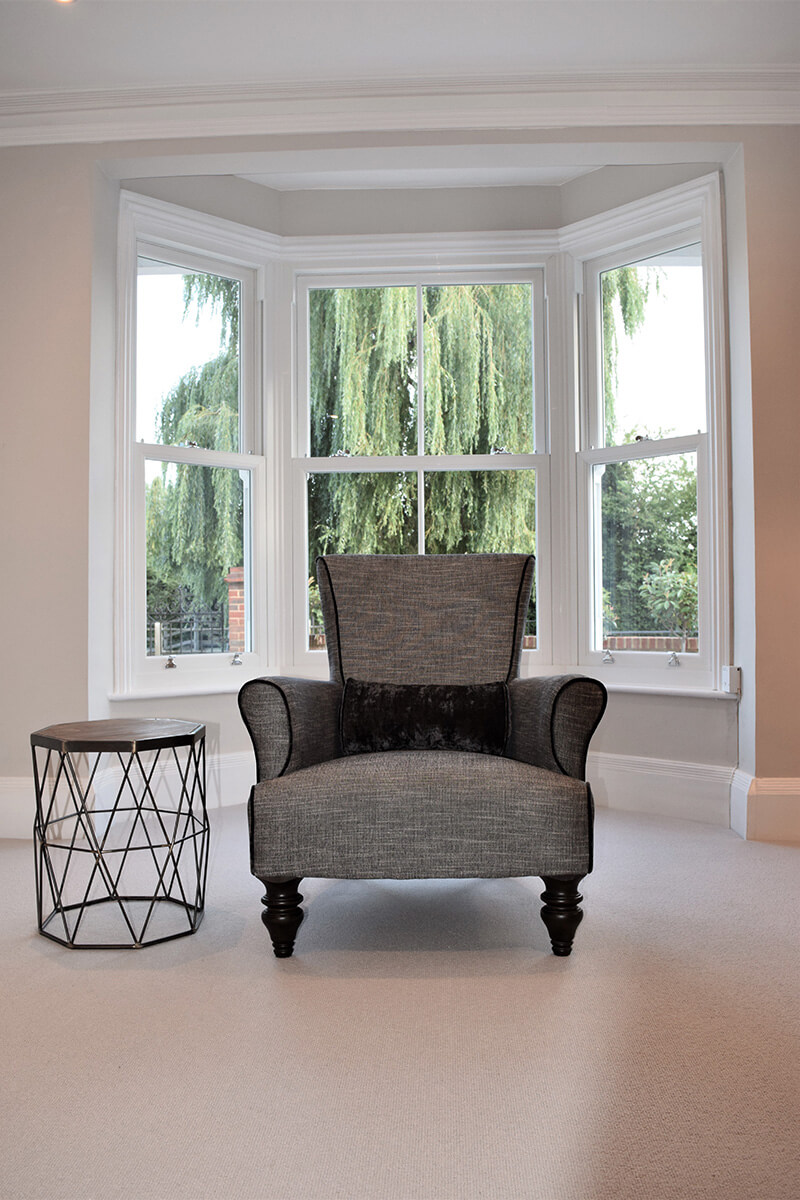 How Sash Windows Work To Save You Money
Thanks to their components, modern sash windows are air and water-tight. As a result, they can give your home brilliant insulation as well as authentic style. At the Rose Collection, we've refined our windows to be able to prevent cold air from entering your home and warm air escaping it. That means you can stay warmer throughout the year.
Not only that, but our windows use panels of advanced double glazing. Double glazing creates a thermal barrier for your home with two panes of glass, reducing the amount of cold air that can affect you. Because of this, you can keep warm in winter with ease, while run-through horns and sleek sashes also help with ventilation in summer.
With the Rose Collection, you can find out how our sash windows work to save you money from day one. Because our windows have brilliant insulation, you can keep comfortable without needing to rush to the radiator. As a result, you can save money on your energy bills for years to come, and even decrease your carbon footprint. Saving money is how our sash windows work.
How Do Rose Collection Sash Windows Work?
If you'd like to find out how Rose Collection sash windows work to benefit your home, then get in touch with our friendly team today.
Our team look forward to asking any questions you might have, showing you the full range, and helping you transform your home.
Categories: Rose Collection
Tags: how do sash windows operate, how do sash windows work, sash window components, sash windows