How Easy is it to Replace Wooden Sash Windows?
You could find it easy to replace wooden sash windows – but some homeowners find it hard. With their authentic quality and classic designs, letting go of timber windows can be tricky for many. However, replacing them can lead to significant benefits for your home – old wooden windows could be letting up to 10% of your home's energy escape your living space.
So, if you have wooden sash windows, you may only want to replace them if they still have the same authentic look. While you could choose timber sash windows again, modern designs still haven't made a huge leap forward in performance and durability. While your windows will look good, they'll also need a lot of maintenance. As a result, your windows may not save you money, and they certainly won't save you time.
However, if you want to replace wooden sash windows, Roseview can help. As the UK's leading provider of timber-alternative sash windows, we create hand-crafted sash windows that have uPVC frames with authentic woodgrain finishes. As a result, our windows look authentic, but they perform like brand-new designs. And, with a huge choice of designs, they can suit any home's style!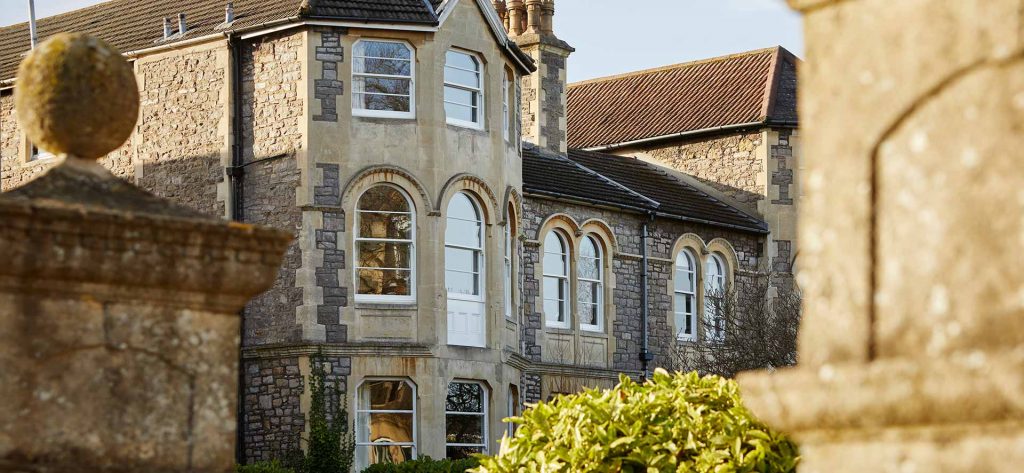 Reasons to Replace Wooden Sash Windows
Wooden sash windows are a classic design – however, many of them are stuck in the past. Unfortunately, while timber looks great, it's not a material that's well suited to modern windows. Cheap, old timber isn't weather-resistant, meaning wind and rain can damage the wooden frames over time. As a result, the window can become weaker and less efficient.
Water and wind can cause natural dents in the timber to expand into cracks, creating space for cold air to rush into your home. When this happens, your home's heat can escape in the same direction, meaning your home becomes less and less comfortable. Not only that, weaker windows are more prone to problems like condensation, and they could break more easily as a result of a random impact or under stress and pressure.
Because of all these issues, wooden sash windows don't last as long as many homeowners would like. After only a few years, you may need to take them in for repairs, which can be costly and time-consuming. But, instead of repairing your designs, why not replace your wooden sash windows with new ones? You'll reset the clock on your home's windows and make a better, more long-term investment.
Ways to Replace Wooden Sash Windows
However, wooden sash windows can be difficult to replace. It's because few modern windows can replicate the authentic style of wooden sash windows, which sit flush within the frame and have elegant timber joinery. As a result, plenty of people try their best to preserve the designs they already have rather than take the risk of switching them out for brand-new ones.
For example, you could opt to add secondary glazing to your wooden sash windows. Secondary glazing covers your existing window, effectively creating a double glazed unit. Because of this, you can get better insulation and security, all while protecting your old window from bad weather. Additionally, you could elect to get a modern sash window, but it may not suit your home's existing architecture.
With Roseview, you can get the best of both old and new windows. Our wooden sash windows replicate authentic timber joinery but have uPVC frames that are far more durable for your home. Because of this, your new window could be highly efficient, fully weatherproof, and long-lasting for your property. And, for decades to come, you can benefit from an authentic window people will think is wooden!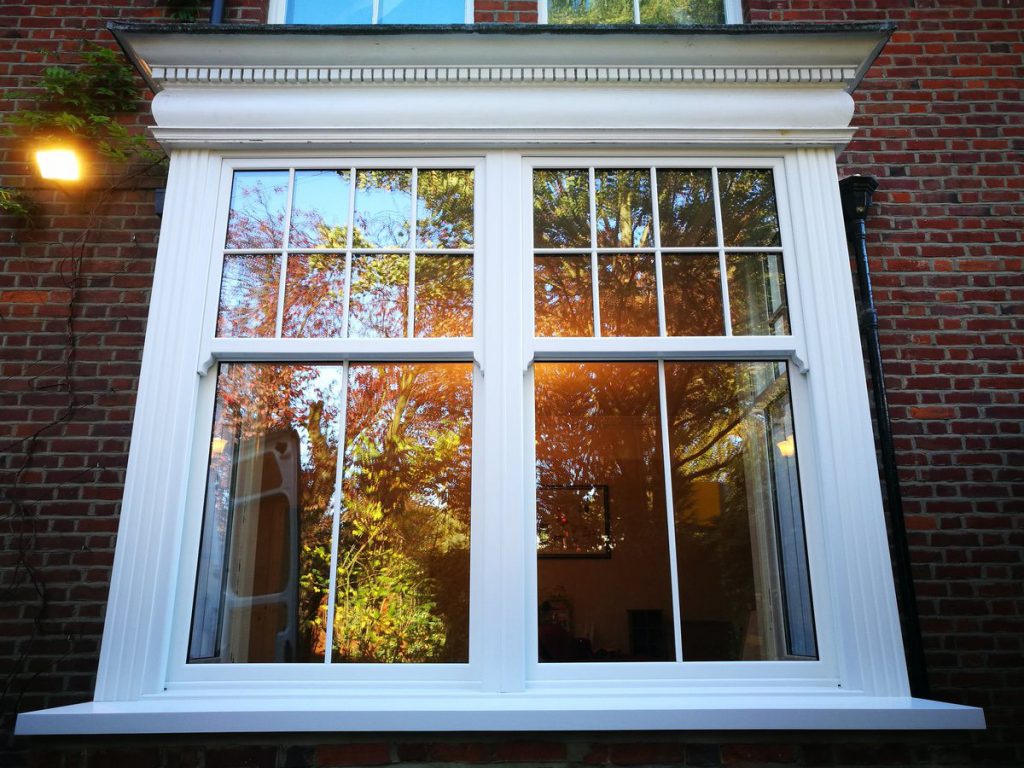 Rose Collection Wooden Sash Windows
At Roseview, we offer wonderful sash windows as part of our Rose Collection. Our offering contains three unique style ranges of sash windows for your home, meaning our selection of sash windows is sure to have something that suits you. We've been refining our sash window designs for over 40 years, and we bring that experience to every window we create.
You can replace wooden sash windows in your home with one of the windows from our collections. We offer the Ultimate Rose, Heritage Rose and Charisma Rose ranges, all of which add the same quality uPVC frames and double glazing into your home while adding different design characteristics. And, if none of our designs works for you, then you can customise them with Roseview until they're perfect.
We build all of our sash windows bespoke to order. As a result, you can design a dream window with your installer, and we'll create it to your precise requirements. From there, your local approved installer will be able to fit your unique design made-to-measure and for a low price. Roseview's wooden sash windows are the ideal way to replace your old designs!
Benefits of Roseview Wooden Sash Windows
Our uPVC sash windows can make your home a little quieter. While old wooden sash windows can let external noise in, we use efficient double glazing, multi-chambered profiles and seals to keep your home quiet. As a result, our windows can achieve leading levels of acoustic performance and decibel reduction, ideal for urban areas. You can also opt for acoustic glass if you live in a noisy area.
Furthermore, you can keep your home safe with our sash windows. Our designs improve heavily on wooden sash windows by retaining their sturdiness but offering high-quality hardware too. Your new window could feature high strength locks, optional opening restrictors and multi-point locking mechanisms, all of which keep burglars and intruders out. We're proud to say our sash windows can achieve and comply with the requirements of Part Q, PAS24:2016 and Secured by Design.
Finally, we make your home much more efficient when replacing your wooden sash windows with our designs. With multi-chambered uPVC profiles and advanced double glazing, your window won't let cold air in and won't wear down to allow it in either. Because of this, you can keep your home warm while spending less on your heating, saving money on bills and making your home more sustainable.
Replace Your Wooden Sash Windows with Roseview
With Roseview, you can replace your wooden sash windows with truly authentic designs. We make sure all of our sash windows faithfully replicate traditional timber joinery, meaning you get a timeless design. Not only that, you can customise your window to suit you with options like run-through horns and Georgian bars. You can add as much period styling to your window as you want to with us.
With our three unique collections, you can also design your windows around your property. Our Ultimate Rose range leads the way for performance; our Heritage Rose range is ideal for traditional homes, while our Charisma Rose range is stylish and classy. No matter your choice, you can opt for a bespoke window which Roseview will manufacture and supply to your order.
It's also easy to replace your wooden sash windows with our designs. At Roseview, we work with local installers you can rely on in your area. We make sure only to work with approved installers, and it only takes minutes to find them. You can find an installer today through our website and start the process to replace your wooden sash windows with Roseview today!
Wooden Sash Windows Prices
Replace your wooden sash windows with Roseview's Rose Collection range of uPVC sash windows today!
You can contact Roseview's friendly team today to ask for any further information or use our Find an Installer tool to get started.
Categories: Rose Collection
Tags: replace wooden sash windows, roseview sash windows, upvc sash windows, wooden sash windows