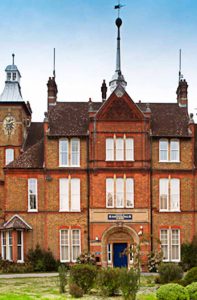 Roseview windows recently had the privilege of completing an installation at Parkwood Hall School situated in Kent. The job involved replacing over 400 of the building's original timber box sash windows located both around the property's front and back. Despite it being a hugely intricate and substantial undertaking, our windows made for an end result that would leave the school's occupants amazed.
A historic property perfectly suited to Roseview's uPVC sashes
Parkwood Hall is a prestigious school that is owned and ran by the Royal Borough of Kensington and Chelsea. Originally opened in 1970 as a Victorian hospital it is now a special needs and residential day school, but it's historic heritage meant that Roseview's authentic sashes were the perfect choice to act as the school's replacement windows.
The replacements were necessary due to the property's original timber box sash windows having deteriorated to such a great degree over time. The royal Borough's retained building surveyors noticed the problem occurring and recommended the Rose Collection uPVC window as a viable alternative to the existing sashes. This was largely due to their ability to closely resemble period windows whilst requiring minimum levels of maintenance in the future.
An award winning and authentic design
A uPVC sash window from Roseview Is virtually indistinguishable from timber. This means that the Ultimate Rose can be used as a replacement in period properties whenever maintaining the original character and aesthetic of a building is important.
The elements which make for the award winning Rose design include; timber-style mechanical joints, our patented run-through sash horn and putty effect glass. All of these and more combine to make our Rose Collection suitable for any conservation area.
As such, Parkwood Hall School were more than happy to trust us when selecting a supplier for their soon to be fitted windows. Many of the frames fitted to the property were more than 2 metres high, requiring us to manufacture them in-house at our factory in Olney. A truly bespoke service with astonishing results.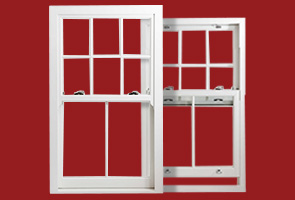 A sash window collection suitable for conservation areas
Our premium Rose Collection of uPVC sash windows were the perfect choice to replace Parkwood's deteriorating windows, providing many enhanced benefits whilst maintaining authenticity. From increased thermal insulation to 'Secured By Design' accreditation, the building immediately felt the benefits, being able to turn off their central heating system two months earlier than usual last year.
If you want to profit from similar benefits, contact us today to ensure your modern or traditional property establishes a truly period look without compromising on functionality.
As the first company to produce uPVC sash windows in the UK, we can guarantee that our products are of the highest quality in order to enhance you home inside and out.