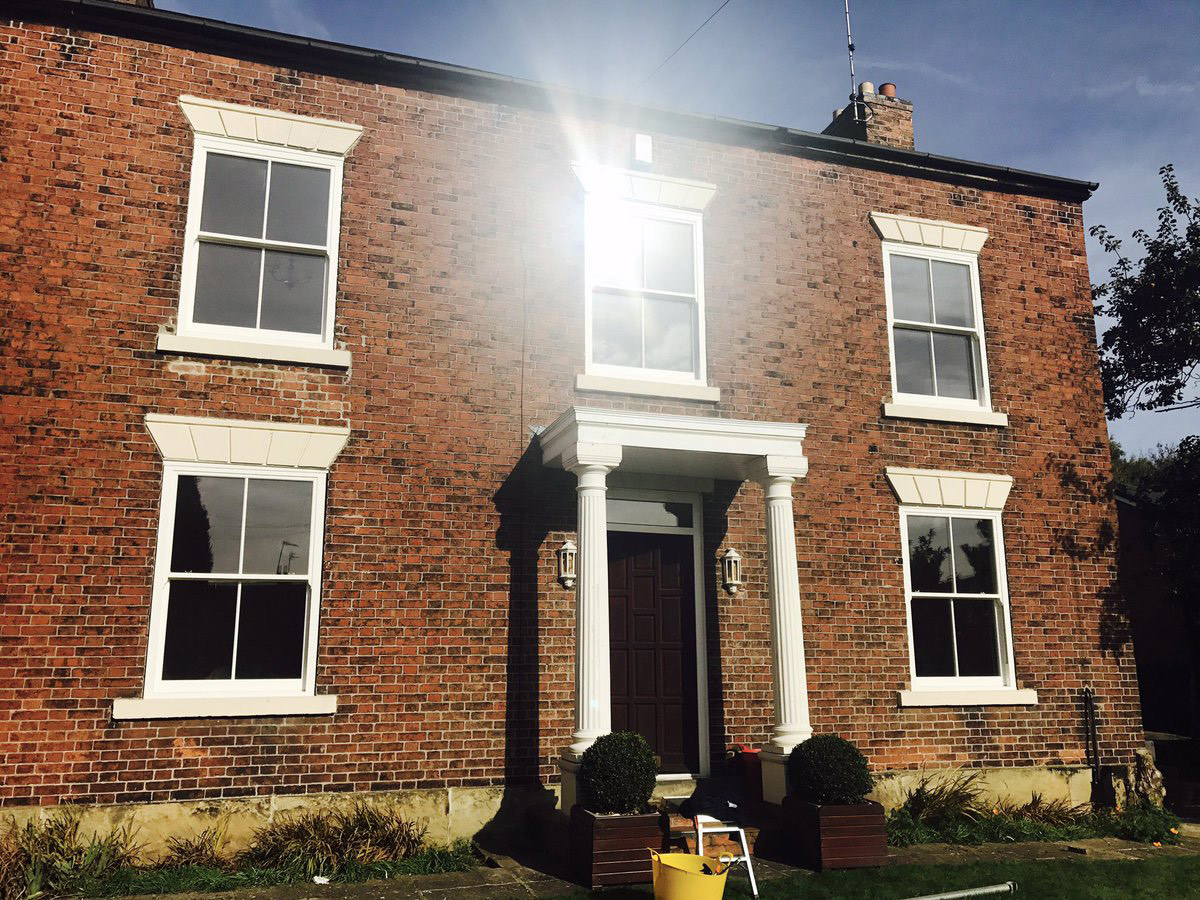 Replacing Your Old Sash Windows
Is your home or property is fitted with its original timber windows? Are you looking for a way to replace your old sash windows without compromising on their traditional style? There are a few tell tale signs that it could be time to replace them.
When is the right time to replace your old sash windows?
There are several reasons why you may be looking to replace the old sash windows in your property. If your beloved timber sash windows are starting to cause you or your home problems, be it a lack of insulation or a weathered appearance, it is a good idea to think about how a sash window replacement could benefit your home.
Often, many homeowners are concerned that replacing old sash windows means compromising on traditional style and appearance. While there are some sash window companies that do take a more modern approach to creating sash windows that are more functional than stylish, it is possible to replace your old sash windows that perfectly emulate the appearance of your original sashes. We have found that homeowners really cherish the authentic style of timber, so creating a design that looks exactly like your old sash windows in their former glory in completely achievable.
Energy Efficiency
A benefit of replacing your old sash windows, and perhaps the most common reason for seeking a replacement, is the added layer of insulation that a new sash window can deliver. Often, old sash windows can begin letting in draughts, condensation, and the cold as they start to age and decay. During colder months, this can make your home uncomfortable, causing you to rely on your heating.
Double glazing technology has come a long way since the days sash windows were first introduced, meaning that creating a warm and cosy indoor environment is easier than ever. If you are looking for excellent thermal performance, our Rose Collection sash windows are a great replacement option for your old sash windows. They feature multi chambered profiles and quality double glazing that old sash windows simply cannot compete with.
Tired or Weathered Old Sash Windows
One of the downsides of timber sash windows is that, even though they look attractive and traditional, they can be a hassle to maintain. Often, if your old sash windows are in need of some love, a simple repair or restoration refubishment is possible. Even if your old sash windows look quite run down, a repair job can help take care of cosmetic damage that has occurred due to weathering over time. However, it can be very expensive and many people will simply paint over the problem.
However, sometimes the damage can go deeper than the surface. It's a good idea to ask an expert take a look at your old sash windows to see the extent of the damage before making a decision on repairing or replacing. Most damage can be seen on a close visual inspection. However, timber decay can be less easy to spot.
Sashes Sticking
A common problem amongst many old sash windows is that the sashes can begin to stick after years of opening and closing, especially if they have been repainted. It can become increasingly difficult to operate these windows as they become stiffer, making it hard to control airflow in your property. One of the benefits of replacing your old sash windows, if you are having problems like this, is that newer sash windows have been specifically designed to overcome these common issues that old sash windows were prone to. Choosing to replace instead of repair your old sash windows means that you will not need to worry about your sashes starting to stick again over time.
Reap the Benefits of Replacing Old Sash Windows
As technology has developed, it has become possible to create sash window designs that perfectly emulate the appearance of old sash windows, without compromising on performance. As well as the benefits already listed above, modern designs can also offer more enhanced security, lower maintenance and reduced noise pollution.
Even if you are looking to resolve one specific problem with your old sash windows, choosing a replacement can often prevent other issues in the future which may, in the long run, be more time consuming and costly.
The Perfect Replacement for Old Sash Windows
Our Rose Collection is the result of over decades of innovation and development. Each of our sash windows is created using the latest technology, and each one is hand finished by our experts for that extra touch of authenticity.
For many property owners, the thought of taking out your old sash windows can feel like taking away part of the history in the property. Our belief is that you can still retain the traditional character of your home without having to make this sacrifice. Our Ultimate Rose is so authentic that it has been used hundred of times in conservation areas.
Why not browse our range of sash windows today and find out more about The Rose Collection?
Categories: Rose Collection
Tags: replacement wooden sash windows, sash windows, upvc sash windows, wooden sash windows