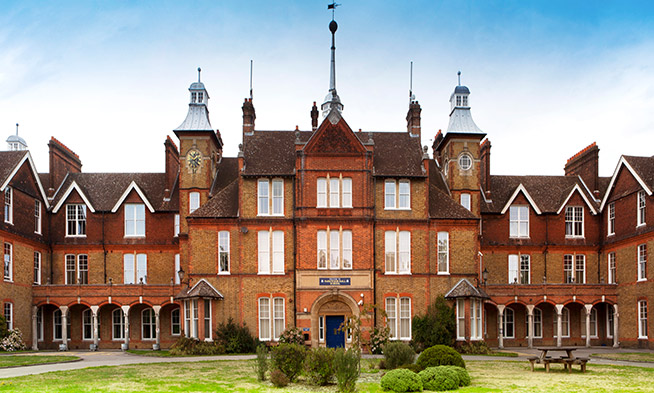 SASH WINDOWS FOR LISTED BUILDINGS
Roseview's bespoke sash window range
The Rose Collection represents Roseview's premium range of vertical sliding uPVC sash windows that are specifically engineered to replicate the original visuals and features of timber sash windows. Unlike other replicated designs and options, our collection is the only set in the UK to boast what's known as a run-through sash horn which serves to further enhance their historic qualities, making them the perfect sash windows for listed buildings.
Consisting of the Charisma Rose, Heritage Rose and Ultimate Rose, the Rose Collection represents the pinnacle of modern window design. Providing all the thermal and practical benefits of a modern uPVC window, whilst remaining true to the visual style of original timber box sash windows.
What is a Listed Building?
There are many listed buildings in the UK. When a building is listed, this usually marks its special architectural and some historic interest. This also protects the building from being changed in the future in order to preserve its historic value.
The general rule is that any building built prior to 1700 which are still in good condition are most likely to be listed, as well as many building erected between 1700 and 1850. There is then a careful selection process for anything built after 1945.
Many listed building constitute of sash windows because they are the typical window style of older properties. On these older buildings, the sash windows are traditionally manufactured using timber and single glass panels. When these windows naturally start to decay over time, property owners seek to find a way to restore the sash windows without compromising on the historic value of the property.
Our sash windows have been specifically designed to perfectly emulate and authentic appearance of traditional timber windows. In fact, we put so much attention into the detail on them that our sash windows are approved for use in listed buildings and conservation areas.
SASH WINDOWS FOR LISTED BUILDINGS
Their aesthetic is so convincing that the Rose Collection is widely recognised for their ability to be approved in listed buildings and conservation areas across Great Britain, largely thanks to their faithful appearance and practical performance. The reasoning behind designating certain areas as conservation is to preserve or enhance any location that has either a special historic or architectural relevance.
Our Ultimate Rose sash window is considered so authentic, that they are regularly accepted for properties located within conservation areas, being almost indistinguishable when compared to their original timber counterparts. If you're a homeowner of a historic property or listed building and find yourself losing too much heat or using too much energy, our Ultimate Rose is the solution for you!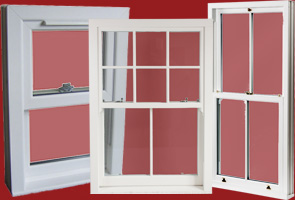 All the benefits of modern uPVC, wrapped in a traditional aesthetic
If you are looking for sash windows for listed buildings that deliver modern performance benefits, look no further than The Rose Collection. A rated as standard, our Rose Collection are as practical as they are authentic. Thanks to their multi-chambered design your home will always keep the heat in and any unnecessary noise out. It's well known that the original timber windows of yester-year made for a draughty household, no longer do you have to sacrifice warmth for authenticity with a window from our sash windows for listed buildings.
As well as effective heat insulation, the use of high quality uPVC in our Rose Collection windows also means that they require very little maintenance to be kept working at their optimal levels of performance, making them a great choice for listed buildings. Just give your sash a simple wipe down with a cloth if every they become dirtied and they will look as pristine as the day they were installed.
An award winning design, lauded for their authenticity
Our Ultimate Rose was so widely recognised for its bespoke craftsmanship and highly detailed design, it won 'New product of the Year' during 2013's Glass and Glazing Industry Awards. This helped to solidify our collection as an ideal choice for property owners wanting the most authentic sash windows for listed buildings.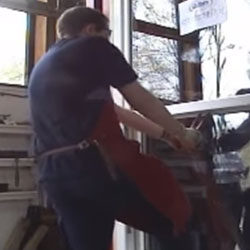 Roseview: Pioneers in the sash window industry
At Roseview, we have dedicated ourselves to producing the most authentic uPVC sash window for listed buildings on the market, offering homeowners the benefit of a traditional style box sash window, with all of the practical benefits of modern uPVC. This all culminated with our development of a run-through sash horn, acting as the perfect finishing touch to any heritage or listed property's sash windows.
For more information regarding our Rose Collection, call us on 01234 712 657 or contact us today using our online form.
Categories: uPVC Sash Windows