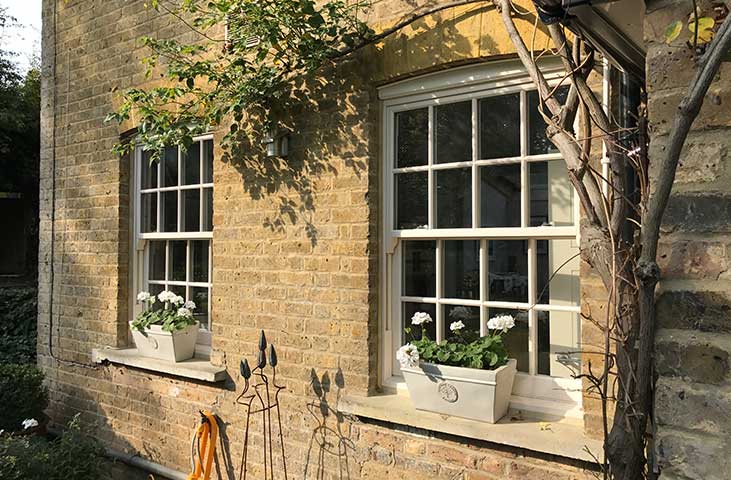 What is the Best Replacement for Wooden Sash Windows?
Wooden sash windows are a gorgeous design for any home. However, they can't keep their charm forever. That's because timber isn't a durable material, meaning it can wear down after only a few years. Wind and rain can expand gaps in the timber, giving cold air the chance to enter your home, and it can cause the stunning look of your frames to fade.
As a result, you could end up needing to repair your wooden sash windows. But even that can be difficult – repairs are costly, and they often only fix problems temporarily. As timber isn't weatherproof, it'll end up failing eventually, meaning you could spend a lot on repairs while still needing to get a new window.
However, instead of repairing wooden sash windows, why not replace them? At the Rose Collection, we have a stunning range of uPVC sash windows for your home. uPVC is more durable, fully weatherproof, and has no gaps for cold air to play havoc with your living space. Additionally, it can come with an authentic woodgrain finish to keep your old window's charm.
With the Rose Collection, you'll get the finest designs on the market. Their authentic mechanical joinery makes the windows look more like timber designs than most options. Not only that, but we offer three unique collections of windows which you can fully customise. That way, you can get the best replacement for wooden sash windows in your home.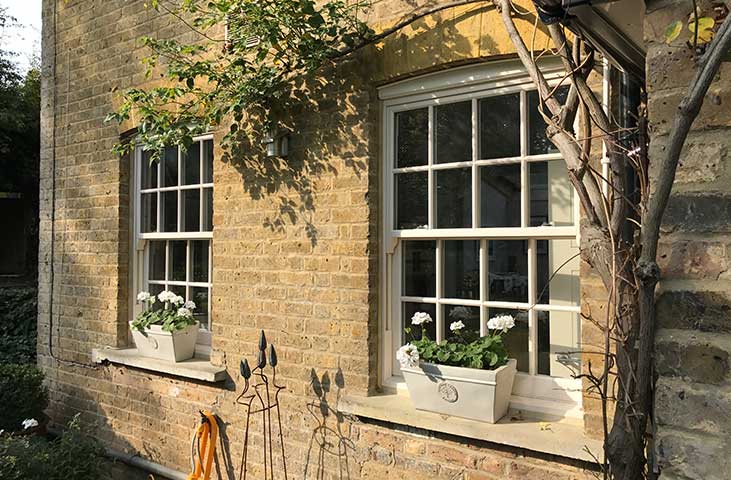 Why Replace Wooden Sash Windows?
While wooden sash windows have stunning looks, they might be underperforming for your home. Timber frames can lose their shape and their strength over time, meaning they're less able to keep you warm. Cold air from outside can pass through the wood more quickly as it weakens, and hot air can escape in the other direction.
If wind and rain begin to wear away the wooden frames, then this problem will only grow. The poor conditions can create gaps and dents in the window, or it may begin to rust or show signs of mould. Additionally, the wooden frames may fade in colour, meaning you end up having to spend a lot of time repainting the design.
Wooden sash windows require a lot of maintenance. You could have to clean the windows and remove dirt from them every couple of weeks to keep them looking their best. However, by replacing your wooden sash windows with our uPVC designs from the Rose Collection, you can get a window you'll spend less time worrying about, and more time enjoying.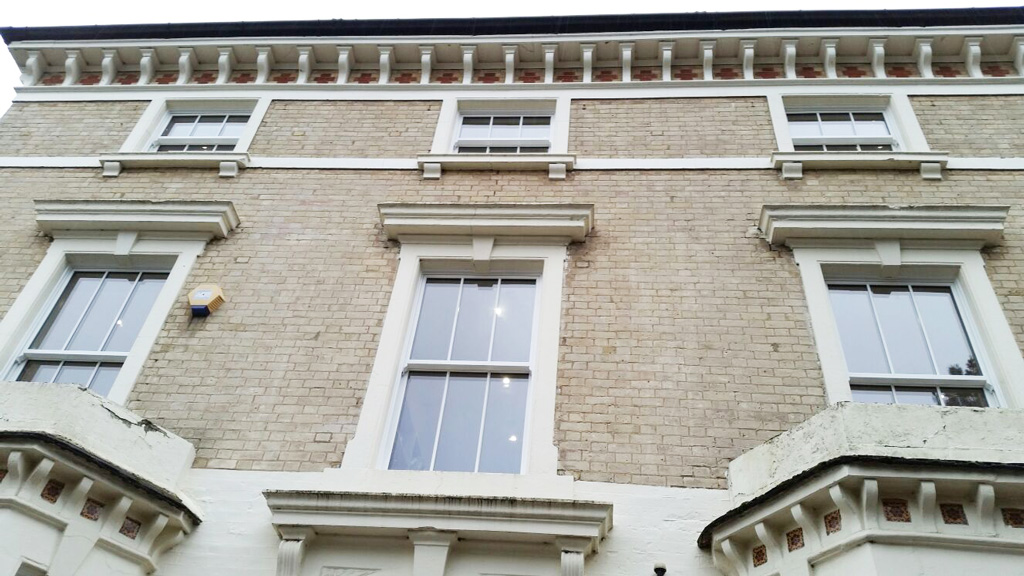 The Benefits of uPVC Sash Windows
uPVC sash windows are a step up on old timber designs. The main reason for this is that uPVC is more durable. When the weather turns on you, the frames will be able to withstand even the worst weather conditions. Also, it has no design gaps, meaning there are no spaces for water to expand. That way, these windows can perform for up to 30 years, and without regular maintenance!
Because they'll maintain their shape and their strength, your uPVC sash windows will also be highly secure. We fit our windows with multi-point locking systems, meaning that an intruder won't be able to separate the glass from the frame. In addition to the robust uPVC frame, that means your window can give you peace of mind.
However, the way uPVC sash windows outperform wooden sash windows that you'll feel the most in your home is when it comes to your home's energy. uPVC frames offer superb insulation, and our sash windows come with advanced double glazing. As a result, your window could save up to 10% of your home's energy, helping you cut the cost of your bills.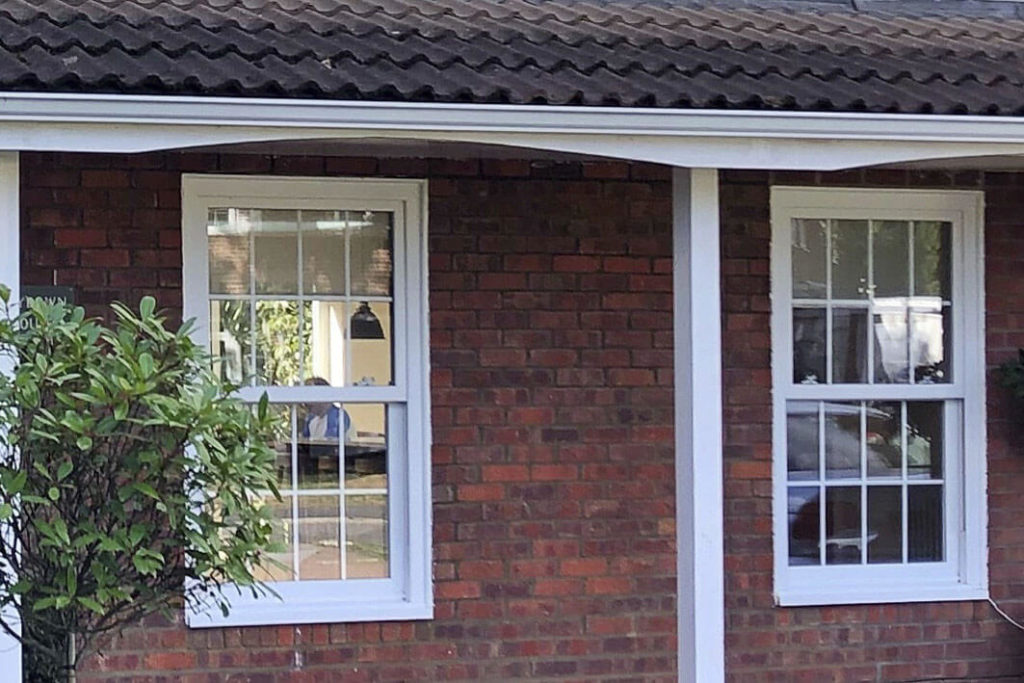 Rose Collection Sash Windows
At the Rose Collection, we make windows that look to the past but have their eyes on the future. That's why we've spent decades perfecting our uPVC sash windows to have the authentic look of wooden sash windows, but with plenty of modern features. With our innovative uPVC profiles, you'll get insulation and security that lasts for your living space.
When you replace your wooden sash windows with our designs, you'll be spoilt for choice, too. We offer windows from our brilliant Ultimate, Heritage and Charisma Rose collections, and you can fully customise each design to suit your home! Our windows are even suitable for listed buildings and homes in conservation areas.
With the Rose Collection, you can replace your wooden sash windows without worry, too. We have a network of qualified Rose Collection installers right across the UK. That way, you can connect with a trusted team near you to fit your new windows on your schedule, and with shorter wait times. With us, replacing your wooden sash windows will be a brilliant investment for years to come.
Replacement Wooden Sash Windows Prices
Replace your wooden sash windows with the Rose Collection today, and find out how our designs can make a difference to your home.
Contact the team at Roseview today to ask us anything, and discover our full range of replacements for wooden sash windows at competitive prices!
Categories: uPVC Sash Windows
Tags: replacement wooden sash windows, sash windows, upvc sash windows, wooden sash windows