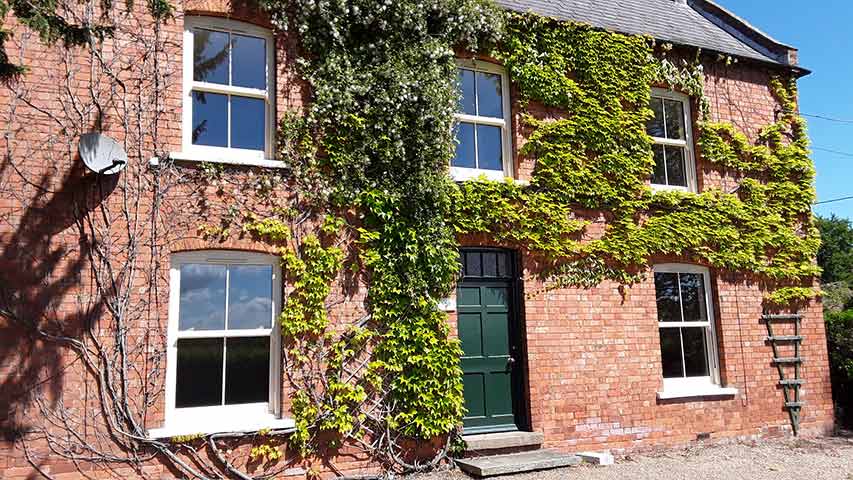 Sash Window Prices: The Ultimate Guide 2021
Sash windows remain an ever-popular window style for properties throughout the UK. Their heritage roots and elegant design features make them an ideal choice for property owners with traditional or older buildings. And, with modern variations having been developed in recent years, sash windows can also be fantastic options for modern home and new builds.
When considering how much sash windows for your home or property are going to cost, there are a host of factors to take into consideration which will contribute to the overall sash window prices you will be paying. While there are some things you may have already thought of, such as the quantity and size, there are in fact many other considerations to understand when weighing up your expenses.
Restoration or Replacement?
The cost of a restoration is very different from the cost of a replacement. This is because the materials, labour and time involved in each process is very different.
A sash window restoration can vary greatly in cost depending on the amount of work required, but can generally cost anywhere in the region of £300 up to £2000 at the higher end. If your sash windows need replacement cords or need to be draught-proofed, the cost of the restoration can increase significantly. This is something to consider when weighing up sash window restoration costs.
Sash window replacements may be (but often aren't) a more costly option, and are a better and longer term choice if your old sash windows are beyond the point of repair. Old stuck windows can be restored to work properly but can be quite expensive. Furthermore, old timber windows shrink and become loose and draughty, which is a difficult problem to fix if they've gone too far.
A good restoration means stripping back decades of paint, replacing and restoring rotten wood and replacing hardware and sash cords. You have to consider the process of removing the old single glass, cutting out the frames to glaze in new double glazed units and adding draught-proofing. The window then needs to be built back up and repainted.
A full restoration on a window takes longer than replacing it with a new one and will often be more expensive. Then, even when it's been restored, it will need repainting every five or six years.
One of the many benefits of replacing sash windows is that many modern designs use uPVC or timber effect uPVC. This means that they won't require repainting, restoration and maintenance work to the same degree as timber. Sash window replacement tends to start at around £1000 per window. But, as aforementioned, this is hugely influenced by the following factors.
Profile
A large selection of sash windows available on the market today will be manufactured using either timber or uPVC and double glazing. There are positives and negatives to both sash window materials, but generally homeowners will opt for uPVC because it is more convenient, low maintenance and never needs repainting.
For a uPVC sash window, you could expect to pay around £1000 up to £1500 per window fitted, but this can vary depending on the sash window supplier, installer and the area you live in.
If you are looking at timber sash window prices, expect to pay around £1500 and upwards per window. This cost could look a lot higher depending on the company you choose to purchase your windows from and any other additional costs you may incur as a result of customisation or size.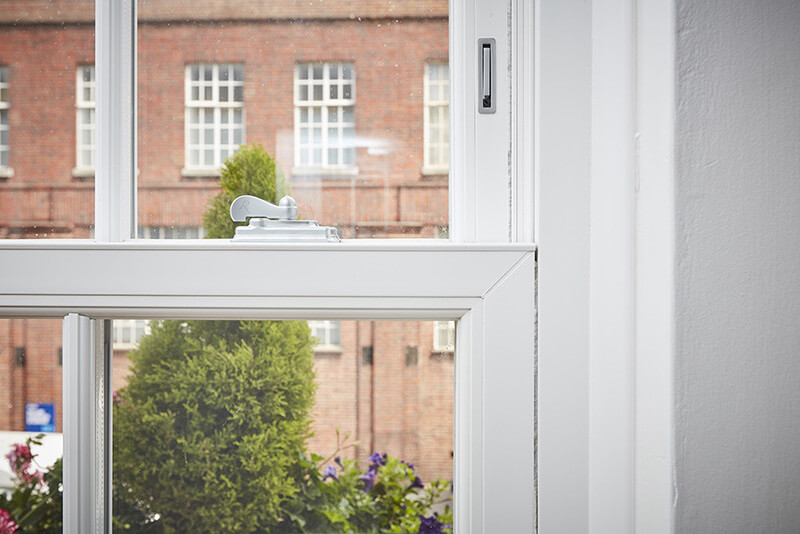 Size and Weight
Naturally, the size and weight of your new windows can influence your sash window prices. The larger and heavier the window, the bigger and more expensive the sash balances and therefore the higher your sash window prices.
The sash balances need to be designed to support the weight of the window you are having installed and this is why they need to be bigger. It can generally be assumed that the larger the sash window, the heavier it will be and therefore the higher the price.
Larger windows also require most materials overall. It's always worth checking with a local supplier in your area to get a better idea of how size and weight will influence your sash window prices.
Glass
The type of glazing in the window can have a big impact on sash window prices. This is because certain glass can be heavier or more expensive to produce which changes the overall cost.
Standard glazing is the lowest cost option and the most popular amongst sash window buyers. This is because it is the most common glazing in all sash window designs and is less expensive to produce.
Certain other styles can increase your sash window prices. For example, acoustic glass can bring the cost up quite a way. This is because noise insulation is achieved by specialised laminated glass, which is thicker, heavier and more expensive to produce.
It's worth noting that the heavier the glass, the heavier the balances will need to be and therefore the more expensive the sash window costs.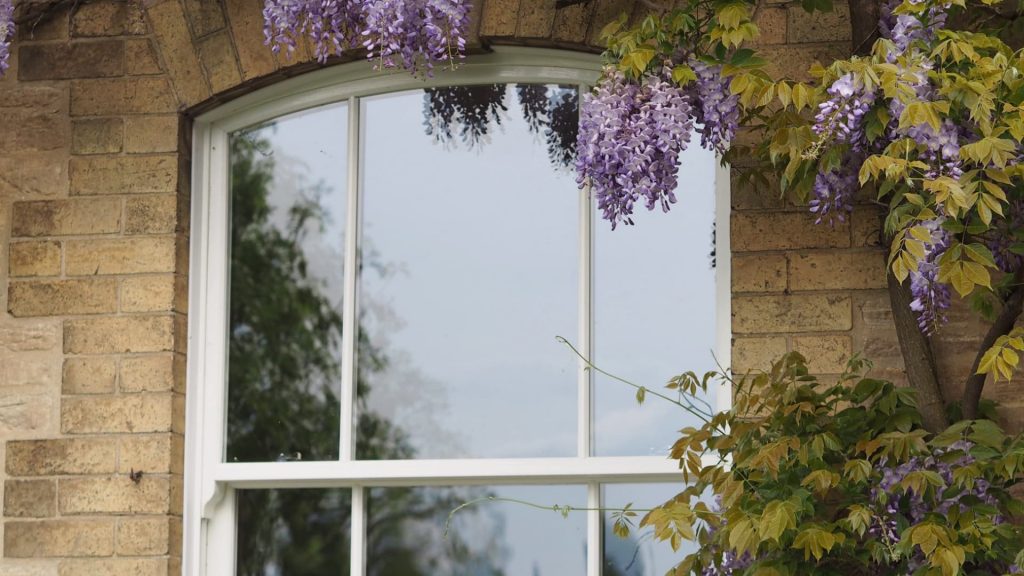 Astragal vs Georgian Bars
If you are looking for new sash windows, making a decision on the glazing bar arrangements in your windows will be important. Most homeowners want to retain the traditional appearance of their property so will often choose an astragal bar arrangement that matches the period of their home. For example, choosing a Victorian style for a Victorian house.
The difference between astragal bars and Georgian bars are that astragal bars are fixed to outside of the glazing on both sides, with an extra bar between the sheets of glass to look like separated panes. Georgian bars sit between the glass and gives the impression, from a distance, of a glazing bar grid.
Astragal bars provide a far superior aesthetic than Georgian bars, but are more expensive. Much more time and effort has to go into cutting , joining and mounting the bars on both sides of the glass, the bars themselves are higher quality and more materials are used.
Furthermore, the arrangement you choose may impact price. For example, fewer bars are required in a Victorian arrangement over a Georgian arrangement. Therefore, expect the Victorian style to have lower sash window prices.
Colour
Colour plays a big part in your sash window costs. As you might have already assumed, certain colour options and foils can be more expensive than other standard sash window colours.
You can expect a standard white uPVC window colour to be at the lower end of your sash window prices. For other additional colours this will often be around 30% to 50% higher. For example, choosing colour bonding can cost around an additional 40% per window.
The finish of the colour can also influence the price, such as woodgrain. Our Ultimate Rose sash window can be finished with a chalk matt finish which more closely resembles the traditional appearance of painted timber.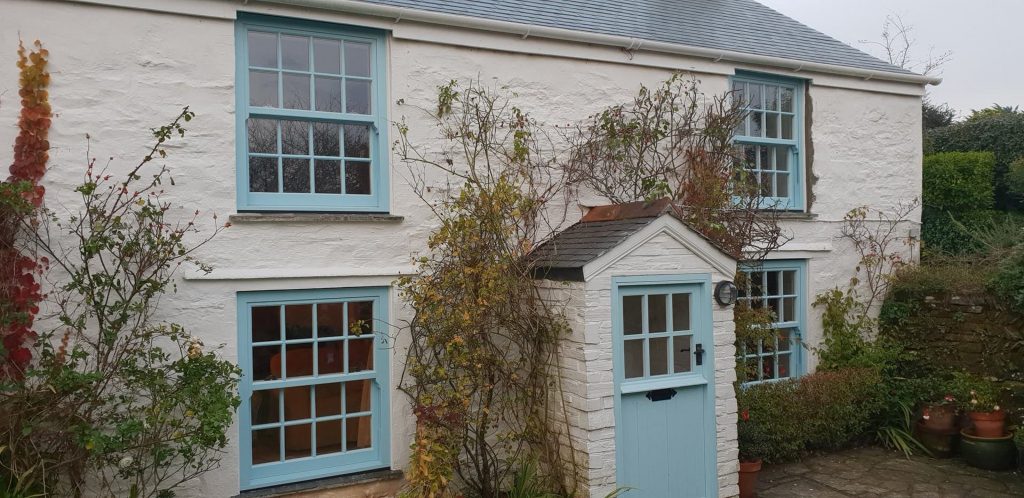 Other Customisation Options
Optional extras are certain to incur extra cost on top of your sash windows should you choose to go from them. For example, if you are looking for sash window arches, expect to pay an additional £500 on top of your sash window prices per window. The internal finish of your sash windows can influence your costs as well. For example, fancy timber architraves will naturally increase the cost.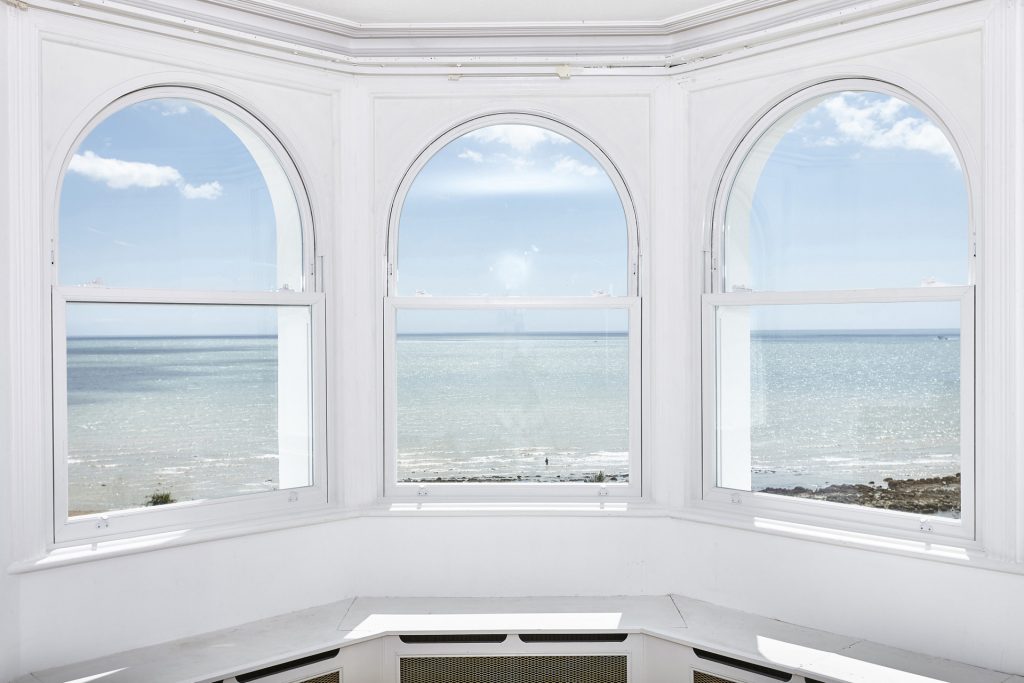 Installation
The cost of the installation is likely one of your biggest considerations when it comes to sash window prices. Many installers in your area will likely offer competitive prices on sash window installations so it is always best to speak to them to get a better idea of installation costs.
You can assume that the installation costs will largely be influenced by the amount of labour needed. Obviously, the number of windows that need installing will be more time consuming and therefore cost more in labour.
Furthermore, there can be differences depending on whether you are having the windows just fitted or whether you are replacing old windows. Having prepared window openings on new builds means that less time will be needed in comparison to the process of removing and replacing sash windows. This can make a huge difference to your sash window prices, so it is important to consider.
Sash Window Prices Online
We hope that the above guide has given you a better understanding of how sash window prices are calculated and what sort of factors can influence your overall cost.
As we have explained, without knowing exactly what each homeowner's needs and preferences are, it is difficult to give a single one-size-fits-all price. Therefore, we recommend using our online sash building tool to get a better idea of your sash window prices.
Our tool allows you to select the size, colour and optional extras you may be looking for on your sash windows. From here, you will be given a tailored price from an Approved Installer which has been calculated to your exact preferences and takes fitting into account.
Our sash window visualiser also allows you to design the perfect sash windows for your property, tailored to your chosen colour, hardware and exterior wall type! Once you've picked out your colours, you can start a quote for your sash window prices based on your preferences.
Categories: Rose Collection, uPVC Sash Windows
Tags: sash window costs, sash window prices, sash windows, the rose collection, upvc sash windows