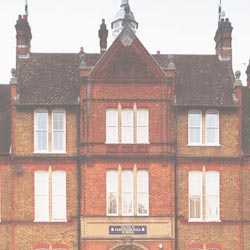 When were sash windows invented?
The invention of sash windows
It's easy to take the windows in a own home for granted, but each one has a fascinating story to tell in terms of their development. Sash windows in particular have a truly intriguing history behind them.
What is a sash window
A sash window is a window that is made of several movable panels, known as sashes. These form a frame that holds panes of glass together, which are themselves separated by astragal bars. Sash windows are operated by sliding a sash open either vertically or horizontally.
Before the sash window
Before the invention of the sash window, most windows used in a building would be early casement windows. These would be relatively small and would be fitted with leaded glass. These were notoriously draughty and dark, letting in damp and chills. Because of the relative weakness of the lead, larger panes of glass could not be incorporated very easily into the overall window and to top off the disadvantages of the casement window, when opened fully they also detracted from the aesthetics of a building.
When were sash windows invented?
No one knows for sure who invented sash windows, or precisely when. General consensus amongst historians is that they most probably originated in Holland or France during the 17th century, and from there spread to the UK.
Initially, they were only really within the price range of the richest people in society: the English Royalty and landed aristocracy. They readily adopted these novel new windows that enhanced the appearance of a building rather than detracted from it. Leaded casement windows in mansions and grand country houses up and down the country were ruthlessly ripped out and replaced with the leading window of the day: the sash window.
Early examples
Early sash window design was far from standardised and there are some marvellously quirky early sash windows still surviving today. The earliest surviving examples of sash windows in the UK are in Ham House, in Richmond, London. They date from the 1670s and display many early design features, like pane placing and astragal bar styling, that would go on to become the 'Georgian' sash window style.
The development of the 'Georgian' sash window
Early sash windows around the Regency period, with the characteristic 6 panes over 6 panes design gave us the enduring popular 'Georgian' sash window style that is still widely used today. Taking its name from the period that saw its widespread use, the Georgian sash window was designed with simplicity in mind: it was relatively sparsely decorated and only the lower sash was intended to work. In the early 18th century a system of pulleys, ropes and weights gradually became standardised in the design of the overall window. This pulley system enabled the weight of the sashes to be balanced, making it easier to open.
The 'Victorian' sash window
Due to the development of technology in all industries thanks to the Industrial Revolution, sash windows in the Victorian period became increasingly ornate and widespread. Glass could now be more efficiently manufactured in larger sizes, making it easier to manufacture larger window panes. Early precision engineering meant that very complex woodworking could be carried out much more quickly than ever before. Sculpted window furniture in grand styles and engraved ornamentation soon became the norm in sash window design.
A particularly popular style of sash window that developed during the Victorian period was that of the Venetian design. This particularly impressive design was made up of a central sash that had two lights to each side. The lights were often made to stay in one place whilst the central sash could be opened. In some designs, all three sashes were made to open.
Sash windows today
In the 20th century, the popularity of sash windows began to decline. This was for a variety of reasons, but namely because of the maintenance issues and the cost associated with keeping a timber sash window functioning properly. Timber sash windows require extensive maintenance every few years to be kept working well. However, at the start of the 21st century, sash windows rose in popularity once more.
This was due in part to the development of uPVC mock-timber sash window, like the Charisma Rose, Ultimate Rose and Heritage Rose from the Rose Collection. Thanks to the high quality uPVC used in their design, mock-timber sash windows eliminate the need for costly, time consuming maintenance and provide exceptionally convincing period aesthetics at the same time. Mock-timber sash windows are also considerably cheaper than real timber equivalents, but provide the same levels of thermal and acoustic performance.
With this in mind, it's easy to see why so many homeowners are investing in sash windows from the Rose Collection. Suited to both traditional and modern style homes and available in a variety of authentic woodgrain finishes, windows from the Rose Collection can be completely customised to meet the needs of your property.
To find out more about our uPVC sash windows, call us on 01234 712 657 or click here.
Categories: uPVC Sash Windows