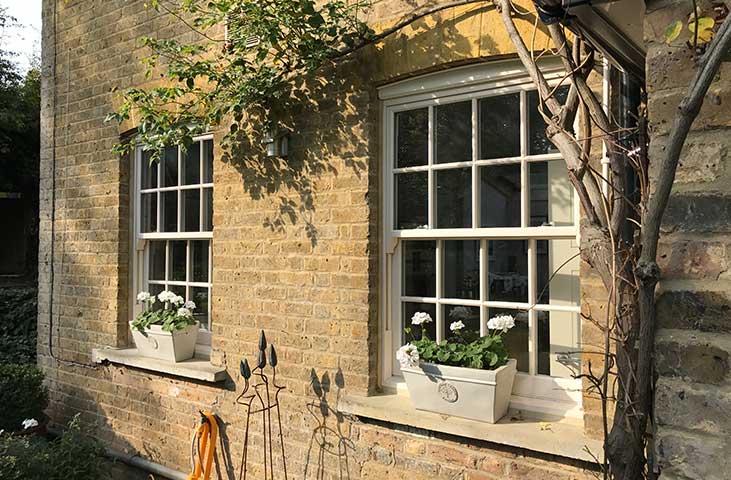 Can New Sash Windows Still Be Authentic?
Over the years, sash window design has greatly changed within the UK. With this change, many homeowners have found themselves wondering whether these new sash windows are still authentic. The answer is yes; even when made from uPVC and double glazing, modern designed sash windows still offer authentic style. 
Previously, original sash windows were made from timber and single glazing. This made for a product that was extremely charming and elegant, offering true period style. Unfortunately for homeowners across the UK, this also came with a hoard of performance setbacks. As time passed, many of those who had invested in these authentic sash windows found that they were ageing badly, extremely weathered and offered poor levels of insulation. In addition to this, single glazing is not secure and can be used as a point of weakness within a break-in attempt. 
Because there was no other authentic sash window alternative available on the market, many homeowners put up with this poor performance as a sacrifice for traditional style. As technology advanced, we found a way to replicate original sash windows, creating a product that offers both authentic style and performance. We did this by using uPVC and advanced double glazing. If you found yourself in the unfortunate position of having poorly performing windows, you had two options: restoring sash windows or replacing them. At Roseview, we here to reassure you that replacing your sash windows does not mean losing authentic style.
What Makes An Authentic Sash Window?
Authentic sash window designs are those that are most similar to the profiles that were popular throughout the Victorian, Edwardian and Georgian eras. These windows were easily characterised by a range of beautiful design features such as slimline profiles, astragal bars, run through sash horns, detailed putty lines and traditional window furniture. 
We understand that with the modern redesign of sash windows, homeowners may be worried about the design being changed to meet contemporary trends. This would particularly be a problem for homeowners with period properties, as it is often essential that your new windows emulate the appearance of essential designs when you upgrade your home to double glazing and uPVC models. 
When you choose Roseview, this is not something you will ever have to worry about. We have spent many years perfecting the design of each style within our Rose Collection so that they exhibit true, authentic style in every area.
Slimline Profile
By using high quality materials, we can recreate the slimline profiles of traditional timber variants. A commonly recognised characteristic of authentic sash windows, a slimline profile allows for a design that is almost indistinguishable from real wood.
Astragal Bars
Yet another feature that makes for a genuine sash window design is astragal bars. These bars are the thin strips that divide the glazing into sections. Depending on which period you wish to emulate, you may opt for more or fewer astragal bars. Incorporated into the design both internally and externally, this defining feature was originally used to support the single glazing. It is now more of a style preference and helps our sliding sash windows look completely authentic.
Sash Horns
No matter which style you choose from our Rose Collection, your window will feature sash horns integrated into the uPVC sash. Originally used in timber windows to strengthen the structure of the profile, these horns both supported the mortice and tenon joints and prevented the sash from opening too far, leading it to become jammed. It allowed manufacturers to use large panels of glazing where they could not before due to a lack of support. 
No longer needed for structural support, many sash window manufacturers now use stick-on sash horns. From a distance, these look fairly traditional but on further inspection, are a tell-tale sign of a replica window. This is why we like to include run through sash horns in our Rose Collection windows. Completely accurate when compared to traditional timber design, these horns are incorporated into the design for a smooth appearance indistinguishable from timber. 
Putty Lines
Yet another design feature that makes our sash windows so authentic is the inclusion of detailed putty lines. Old wooden profiles traditionally featured putty glazing that sloped back at the glass at an angle of 45 degrees. We have managed to perfectly replicate this within the design of our uPVC sash windows, creating accurate detail that does not go unnoticed.
Our Most Authentic Sash Window Styles
All the styles included in our Rose Collection have been carefully designed right down to the smallest details to replicate true timber sash profiles. This being said, each Rose Collection window differs slightly in design, with the Ultimate Rose being our most authentic uPVC sash window style.
Ultimate Rose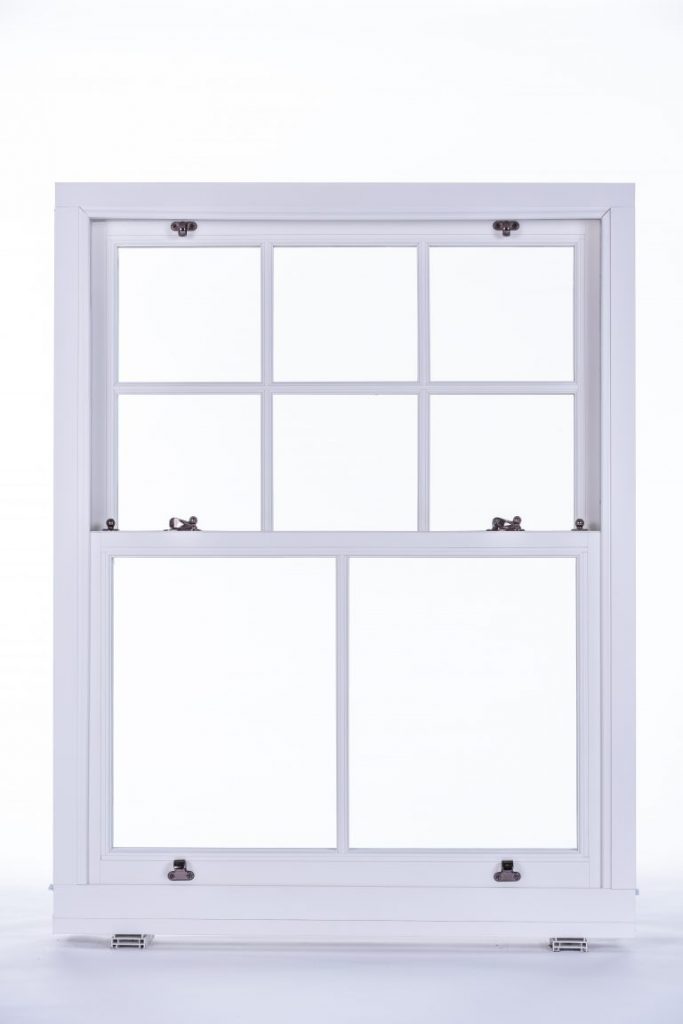 Taking cues from both the Victorian and Georgian periods, the Ultimate Rose is our most authentic sash window style. Benefit from a uPVC window that features design techniques copied from the experts who perfected the original design over one hundred years ago! With the inclusion of modern uPVC and advanced double glazing, you can feel sure that you will receive long lasting durability as well as style.
Many traditional features are included in the Ultimate Rose design as standard, such as run through sash horns, astragal bars, detailed putty lines, a deep bottom rail and mechanical joinery. For the cherry on top of the cake, the Ultimate Rose is also created using a woodgrain foil for a modern sash window design indistinguishable from timber to even trained experts.  The only difference here is uPVC and double glazing, which makes for a final product that is much more durable and high performing. 
With the sash sitting flush in the frame, traditional timber joinery is replicated. As well as looking amazing, this also prevents the existence of any gaps that could be used as an entry path for wind, cold air and rain. The Ultimate Rose will truly benefit your home in every way.
Heritage Rose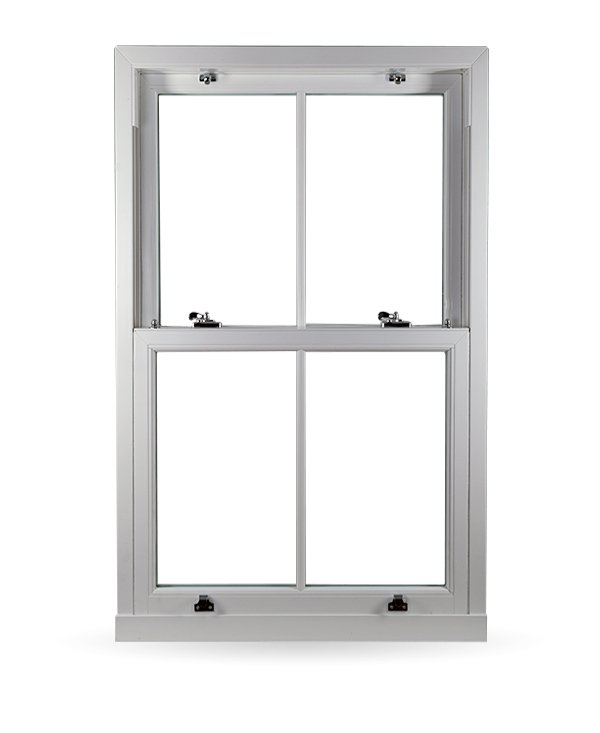 Extremely similar to the Ultimate Rose, the Heritage Rose offers the same authentic sash window style that is more affordable to all. Including putty lines, sash horns, astragal bars and multipoint locking mechanisms, this design offers style and performance. Acorn locking systems ensure that this window exceeds the highest modern security standards, making it far more secure than traditional timber profiles.
With the Heritage Rose, you can choose between our woodgrain finishes and a range of different colours. Whether you are looking for something conventional or contemporary, you will still benefit from authentic design. This makes the Heritage Rose the ideal choice for homeowners whose properties are not period but who want to add heritage charm to their home.
Charisma Rose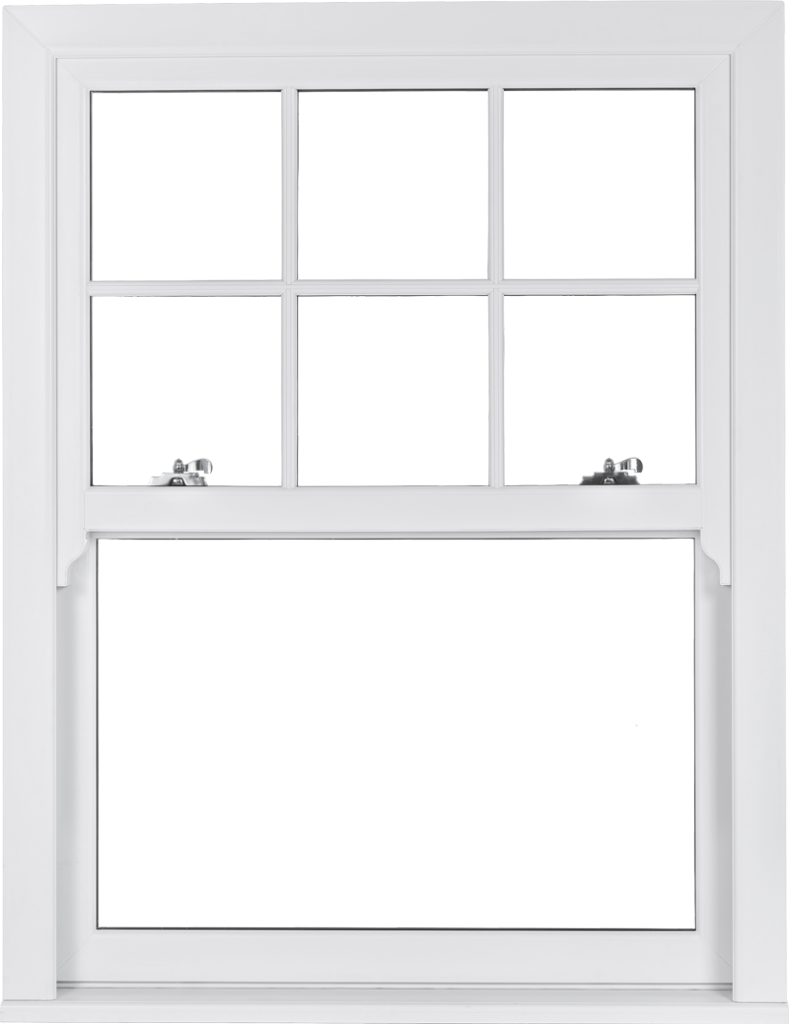 If you are looking for a cost efficient sash window that exhibits traditional style, our Charisma Rose is the perfect choice. Featuring the same elegant design with many of the authentic features of the Ultimate and Heritage Rose, this window is a brilliant option for all. 
With a completely weather resistant uPVC frame and insulating double glazing, you will benefit from the best of the modern and traditional worlds.
Authentic Sash Window Prices
If you are ready to enhance your home with brand new sash windows that are sure to bring an authentic aesthetic to your property, the Rose Collection is the perfect choice. To find out more about products and browse our range of prices, please take a look at our online quoting tool.
Alternatively, you may call us on 01234 712 657 or use our online contact form. We would be happy to answer any questions you may have. 
Categories: Rose Collection