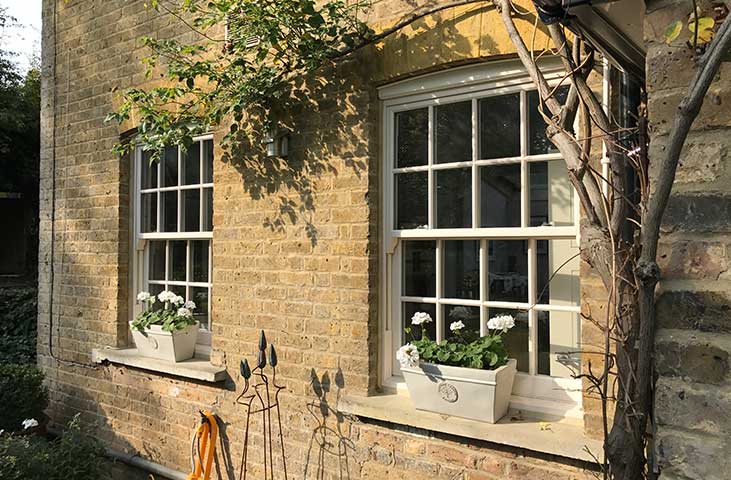 Do I Need A Sash Window Restoration?
If you are a home or property owner looking for sash window restoration, there are several options you can consider. If you are living in a property with its original timber sash windows, you may be considering sash window restoration to return your windows to their former glory.
One of the main reasons that property owners look for sash window restoration is because they no longer retain heat in the property, making your indoor space particularly cold in the winter. This is a very common problem with older timber windows as they simply are not built for heat retention, though they may still look beautiful.
Other common problems that sash window owners experience is rotting, warping and cracking of the frames. This is something that tends to happen to wooden windows after time. However, a sash window restoration will resolve these issues, and make your classic sash windows feel like brand-new designs.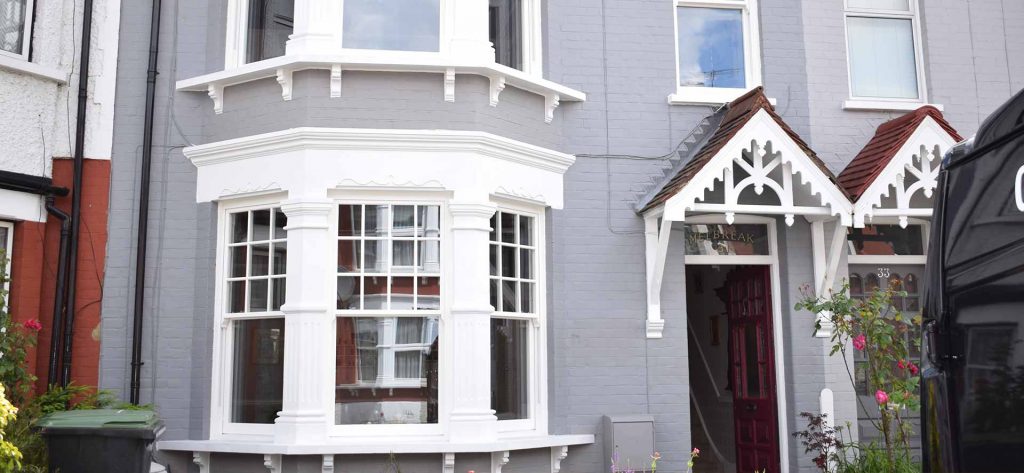 Is a sash window restoration the best option for my home?
There are a few things that you may want to take into account when you are considering this option. This is largely based on the level of damage or restoration that your sash windows require. If your sash windows are not largely damaged or falling apart, restoring your windows could be a good solution.
If you opt for a sash window restoration, this will usually require the sash window to be fully taken apart. The joints will be cleaner and the gaps will be filled in. The company carrying out this work will also prime, paint and finish the sashes. Depending on how damaged your windows are, new hardware may also be installed during your sash window restoration, including new chains or cords. They may also rebalance the pulleys for ease of opening and closing, especially on sash windows that are stiffer.
For a simple fix, restoring your sash windows is a great option. This will cost less than a full replacement if your sash windows are already in good enough condition. Depending on the condition, this can offer a long term or short term solution to issues you might be experiencing. However, if you are looking to improve the performance of your property then a sash window replacement may be a good alternative.
Why should I consider replacement over a sash window restoration?
Replacement is a significant investment for sash window restoration but is generally the most effective solution in the long term. As double glazing and window technology has advanced over the years, homeowners are looking for a way to give their homes better performance benefits without compromising on style. Double glazing is a very effective way to give your property better security, weatherproofing, insulation and durability.
Choosing between restoration or a replacement will largely come down to whether you are looking to fix some cosmetic damage or small problems with your existing sash windows, or whether you are looking to improve the performance of your property without losing your home's traditional aesthetic. 
Our range of uPVC sash windows are a great alternative and long term solution when compared to a sash window restoration. We have dedicated ourselves for many years to perfecting our sash windows so that they are almost indistinguishable from timber and outperform other sash window alternatives on the market today with a wide range of features and benefits.
There are so many ways that our sash windows can benefit your home more than a restoration could. The smooth operation will completely eliminate the worry of sticking timber sashes and the double glazed panels will enhance the thermal performance of your home.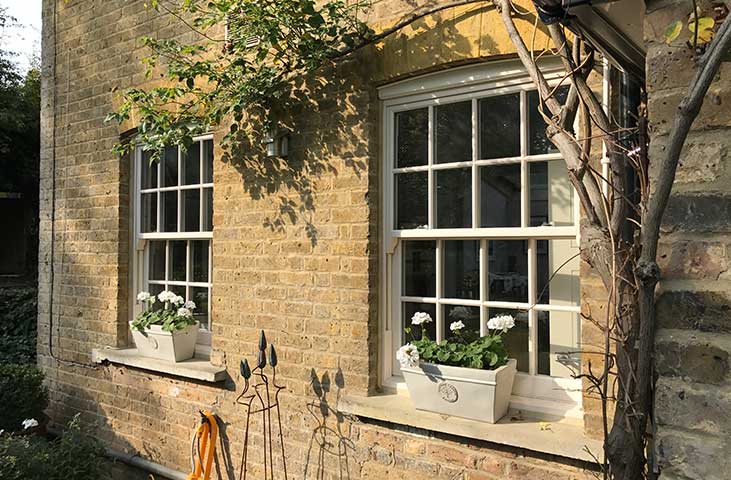 1. Invest to save money
Although fully replacing your windows has a more significant upfront cost, it is a longer term investment than a sash window restoration. This is because our uPVC frames and double glazing will not only improve the performance of your property, they will also:
• Retain heat better inside your home, helping you save money on your heating bills with a lesser need to use central heating.
• Cause you to spend less money on maintenance including paint, wood stains, and any labour costs.
• Increase the overall value of your property
2. Reduce maintenance
Older timber windows often look stunning but can require a lot of maintenance. This is both time-consuming and costly. Many sash windows can be over 100 years old and are well constructed and built to last. However, the amount of maintenance they require only increases over time and more sash window renovations will be required as they get older and older.
uPVC sash windows provide a low maintenance alternative to a timber sash window restoration. This is because they are virtually maintenance-free and, while they emulate the appearance of authentic timber, they only need a quick wipe down with a damp cloth every now and then to keep them looking and performing their best.
3. Improve your home's appearance
Many property owners worry that choosing uPVC could reduce the authenticity of traditional sash windows and "cheapen" the look of a property. Here at The Rose Collection, we have been working to perfect the sash window since 1977 and have dedicated our time to creating the most authentic uPVC sash windows, down to the last detail.
Our Ultimate Rose in The Rose Collection is the most authentic sash window we offer and perfectly replicates the look and feel of traditional timber sashes – without you needing to worry about a sash window restoration! The mechanical joinery and authentic window furniture means that your new sash windows will have the most authentic features of timber sash windows.
Get In Touch
Contact the team at The Rose Collection today to find out whether a sash window restoration, renovation or replacement is the best option for your property. Additionally, if you would like to find out more, we invite you to request a brochure.
Categories: Rose Collection
Tags: sash window, sash window renovation, sash window replacement, sash window restoration